◊ By Editorial Team
Since 1988, Cultivator Natural Products Pvt. Ltd. (CNPPL) is working to discover nature's inherent quality and delivering it to the community in its natural way. Being a prominent producer, processor and exporter of certified organic herbs and botanicals in India, CNPPL synchronises its efforts in the direction to provide customer and society, the nature's gift in its purest form to lead the world towards safer and healthier alternatives. With over 3,000 acres of cultivated land and a 100,000 sq. ft. processing facility, CNPPL promises authentic and high-quality products. Based on 30 years of experience, CNPPL has developed cultivation practices along with automated processing facilities, which have helped them reach quality results in their production and processing methods. Their unique product range covers more than 100 herbs and botanicals, Ayurvedic products, as well as, 20 high quality organic herbal hair colours, which are processed in world class clean room processing facility equivalent to pharmaceutical standard.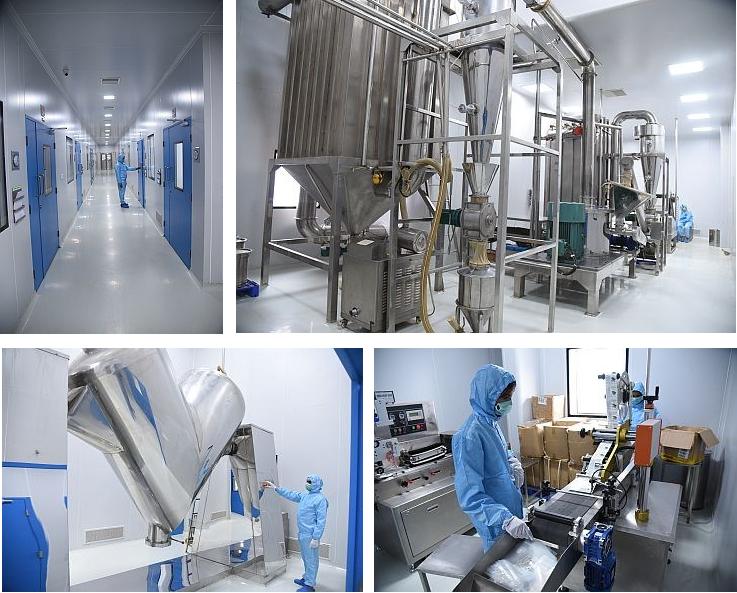 Cultivator's state-of-art Clean Room Processing Facility
CNPPL cultivates according to G.A.P. (Good Agricultural Practices) & internationally validated rules are applied to farming processes in order to ensure safe raw material. These practices take into account economic, social and environmental sustainability.
CNPPL respects nature and protects biodiversity and the environment in obtaining pure organic and safe raw materials from sustainable organic farms. Organic herbs are produced by the use of renewable resources (like, solar energy) and the conservation of soil and water to enhance environmental quality for future generations. Organic farming is made sustainable by:
Maintaining biodiversity, biological ecosystem and soil enrichment by using organic Green manure.
Optimising the health of soil, plant, animals and people.
Enhances ecological harmony by not using synthetic polluting substances, ensuring the preservation of the agricultural lands.
Practices the 'Four R's' policy, which includes Reduction, Re-use, Re-cycling, and Reclamation of all the waste generated.

All products are 100% organic, controlled and certified by ECOCERT Organic certifications, which give recognition to those committed to organic farming; INDIA ORGANIC certification, which certifies that organic products have conformed to the standards of organic production; USDA ORGANIC certification, which promotes conservation of natural resources, biodiversity, and usage of approved substances in organic farming. Apart from this, it has earned the GMP certification for its compliance with good manufacturing practices, Cruelty Free Cosmetic certification, Halal, and Kosher certifications.
CNPPL has recently been a part of the 'Fair for Life' programme, a social and fair trade programme which promotes sustainable agricultural practices and fair working conditions to bring about a positive change in the people and environment on a global scale.
CNPPL has been honoured with the 'STAR EXPORT HOUSE' status by the Ministry of Commerce and Industry, which acknowledges CNPPL as an important instrument of export growth.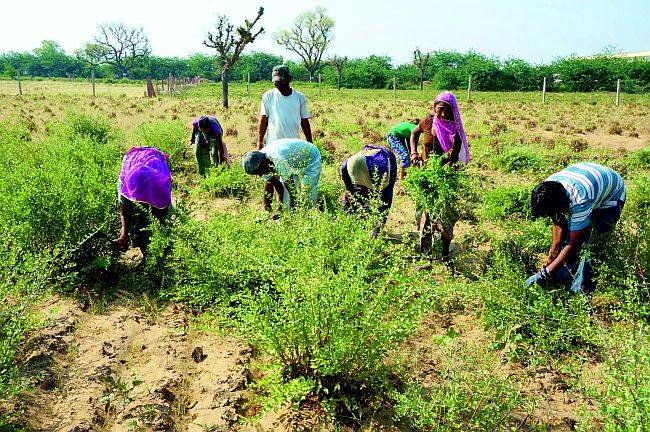 Organic henna cultivation
Today, Cultivator Natural Products Pvt. Ltd. is a symbol of organic certified and highest quality supplier of certified organic herbs and botanicals to the pharmaceuticals, nutraceuticals and cosmeceuticals industry. The innovative organic products' purity, ethical cultivation practices and fair business principles make CNPPL stand out of the crowd.
CNPPL's products range includes Amla, Aloe Vera, Ashwagandha, Shatavari, Brahmi, Turmeric, Tulsi, Triphala, Soapnut, Senna, Henna, Indigo, Cassia, Ziziphus, Ayurvedic products, Hydrosol, Organic Herbal Hair colors, etc. to name a few.