Below is a list of professionally managed organic trade shows, which have the wherewithal to not only organise beautiful events but also ensure robust business for exhibitors
BIOFACH INDIA 2018 (Co-located with NATURAL EXPO INDIA)
The 10th edition of BIOFACH INDIA, the leading organic trade fair in India, is scheduled for 25-27 October 2018 at Pragati Maidan, New Delhi, India. The event will be hosted concurrently with Natural Expo India, BIOFACH INDIA's Natural Products extension.
The 2018 edition of the fair marks the first time it is being co-organised by APEDA, the Agricultural and Processed Food Products Export Development Authority of India, and will also unveil the maiden edition of Natural Expo India. Each year, BIOFACH INDIA attracts repeat exhibitorship from leading organisations such as Nature Bio-Foods, Brahm Arpan, Girme's Wheatgrass, Vivekon, Organic India, Swiss Pac, MRT Organics, 24 Letter Mantra, Phalada Agro, Radico, Mehrotra Consumer Products, Agronic Food, Sarveshwar Foods, Natureland Organic, Cultivator Natural Products and Terra Greens, amongst many others. Visitors include organic farmers, traders, stockists, hoteliers and domestic and international buyers.
Besides organic food and beverages brands, the event witnesses participation from the natural personal care and wellness sectors, organic textiles sector, bio inputs makers, certification bodies, as well as, leading country and state pavilions including the Tea Board, Coffee Board and Coconut Board.
Already the preferred trade fair for organic and natural products in the country, the addition of Natural Expo India and the revitalised association with APEDA, have cemented its position as the number one business destination in the country for organic trade.
BIOFACH INDIA is the India arm of the BIOFACH trade fair in Nuremberg, Germany—the largest and most successful organic trade fair in the world.
Dates: 25, 26, & 27 October, 2018
Venue: Hall 7, Pragati Maidan. New Delhi, India
Website: www.biofach-india.com
Your Contact: priya.sharma@nm-india.com
BIOFACH 2019 (Concurrently hosted with natural beauty trade fair VIVANESS)
BIOFACH takes place for the 30th year in succession in 2019 and can look back on an outstanding success story. It all began with 197 exhibitors in the Ludwigshafen Stadthalle in 1990. Some 2,500 visitors attended the "1st European Trade Fair for Organic Food and Natural Products" at that time. The exhibition was organised in Nuremberg for the first time in 1999 and brought together as many as 1,276 exhibitors and more than 21,000 visitors.
Since then BIOFACH has developed into the World´s Leading Trade Fair for Organic Food and is firmly established. The natural cosmetics segment was separated from the exhibition in 2007 and since then has been organised parallel to BIOFACH as VIVANESS – International Trade Fair for Natural Personal Care.
Dates: 13-16 February 2019
Venue: Exhibition Centre, 90471 Nürnberg, Germany
Website: www.biofach.de/en
Your Contact: Team Sales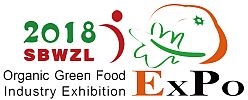 22nd CHINA INTERNATIONAL ORGANIC & GREEN FOOD INDUSTRY EXPO 2018, SHANGHAI
Organised by the Shibowei International Exhibition Group, the expo has already bid adieu to 21 successful editions. This year's OFE will house more than 20 international pavilions and will have a total of 800 exhibiting brands, with 40,000 trade visitors across the three days.
Approved by the Ministry of Commerce of the People's Republic of China, OFE is supported by the China Organic Ecological Industry Federation and the Chinese Organic & Natural Foods Association, besides being jointly organised by The Korea Organic Farming Association, ECOCERT China, CERES (Shanghai)Certification Co., Ltd and the Fangyuan Organic Food Certification Center.
INDUSTRIES TARGETED:
• Organic rice & grains
• Organic vegetables & fruits
• Organic raw materials
• Organic semi prepared products
• Organic dairy products
• Organic baby foods
• Organic frozen foods
• Organic snack foods (dried fruit, candy and chocolate, etc)
• Organic tea & coffee
• Organic coconut products
• Organic honey
• Organic oils (olive oil, palm oil)
• Organic fruit juices
• Organic wine & beer
• Organic plant extracts
• Organic medicinal herbs (Gastrodia, Pueraria, Ginseng, Saffron, Moringa seed, etc)
• Organic spices
CONCURRENT EVENTS:
• Nutrition Health Foods
• Hotel Food Ingredients
• Imported Foods & High End Cooking Oils
• Natural Beauty Products
VISITOR PROFILE:
• Foreign buyers & procurers
• Import & export trading companies
• Domestic enterprises
• Food production & processing bases
• Industry associations & professional buyers
• Healthcare institutions
• Online organic food shops
• Organic food supermarts & super stockists
• Agents, dealers & traders
• Large chain stores such as Walmart, Carrefour, Wu-Mart, Hua Lian, Merry-Mart, Century Mart, Trust-Mart, Auchan, Lotus, Ht-Store, Beijing Carrefour, Metro, Cathay Pacific Department Store, Liqun Shop, JIAN-MART, tootoo.cn & DUHUB
• Convenience stores & star hotels
• Business clubs, bars & entertainment venues
• Restaurant & club owners
• Government officials
Dates: August 15-17, 2018
Venue: Shanghai New International Expo Center
Website: www.en.gnfexpo.com
Your Contact: pureecoindia1@gmail.com

NATURAL & ORGANIC PRODUCTS ASIA HONG KONG 2018
Part of the 'Natural Products Scandinavia', 'Nordic Organic Food Fair' and 'Natural & Organic Products Europe' family, since 2014, Natural & Organic Products Asia (NOPA) has been the leading trade platform for all things natural and organic. Last year's show attracted over 220 exhibitors from more than 30 nations and regions, showcasing thousands of natural, certified, healthy, wholesome and organic products in Hong Kong.
Riding this success, NOPA 2018 is set to take a great leap forward, expanding its show floor by 20%. As well as more exhibitors, more space means more room for visitors. NOPA 2018 is set to welcome 9,000 buyers through its doors, reflecting the rising demand for natural and organic products in Asia.
NOPA is an ideal marketing platform to find business partners, build your brand in the region, source the right products and services, and network with the influential industry partners in Asia.
Dates: 29-31 August, 2018
Venue: Hall 1DE, HKCEC
Website: www.naturalproducts.com.hk/event
Your Contact: pureecoindia1@gmail.com

MIDDLE EAST ORGANIC & NATURAL PRODUCTS EXPO DUBAI 2018
The Middle East Organic & Natural Expo Dubai is the only dedicated trade fair of its kind in the Middle East and North African region. Under the Patronage of the Ministry of Climate Change & Environment, the expo will be held from 18 to 20 November, 2018, at the Dubai International Convention & Exhibition Centre.
The expo highlights four important and fast growing sectors of interest within the natural and organic segment—Food & Beverages, Living & Therapy, Beauty & Wellness, and Healthcare & Nutrition.
Dates: 18-20 November, 2018
Venue: Dubai Convention & Exhibition Centre
Website: www.naturalproductme.com
Your Contact: pureecoindia1@gmail.com