"We plan to align with socially responsible and environmentally conscious organisations in individual European countries and work with them as partners to build and expand our markets"
NISARGA BIOTECH GROUP HAS PIONEERED INDIGENISED CO2 EXTRACTION TECHNOLOGY IN INDIA AND HAS BEEN CREATING CERTIFIED ORGANIC EXTRACTS FROM AYURVEDIC HERBS FOR THE GLOBAL MARKET FOR 15 YEARS. FOUNDER & CEO, GIRISH SOMAN, TALKED TO RUTAKSHA RAWAT ABOUT THE GROUP'S VARIOUS FACETS, ITS EXPANSION PLANS IN EU, AND HOW INDIAN PRODUCTS ARE PERCEIVED IN THE GLOBAL MARKET
Give us a brief of Nisarga Biotech's activities and reach.
Girish Soman: Nisarga Biotech Group was founded in 1993 and since 22 years, has been operating six companies in the fields of organic farming, organic extracts, organic pest control products and organic nutraceuticals and cosmeceuticals. In 2000, Nisarga forayed into CO2 extraction and developed the technology from scratch with inhouse efforts. The speciality of CO2 extraction technology is indigenised and used to create extracts from Indian Ayurvedic herbs for the global market. NuAxon, Nisarga's American subsidiary (wholly owned), was formed in 2012 to explore new opportunities in extraction technology, as well as, the Herbal Healthcare market.
We cater for more than 30 key customers globally and are growing at 15% annually. Aveda, the largest natural haircare company in the US, and Nutraceutical Corporation, the supplement products giant—both are long standing clients of ours.
How many species of herbs does Nisarga grow?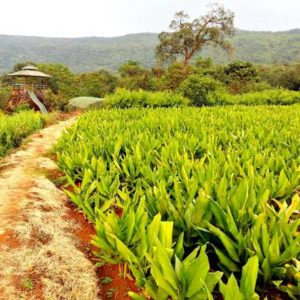 Girish Soman: Nisarga has 200 acres of certified organic land, comprising 20 organic farms, wherein 10 species of herbs are grown. Additionally, we have allied with thousands of organic farmers and growers, who use our organic inputs and have also acquired organic certifications for their landholdings. We pay our farmers 15% above the market price for materials as part of our policy to keep the practice sustainable, thereby promoting organic farming in India.
We also have two demo farms, including a 10-acre demonstration botanical farm in Umbari near the Kaas Plateau, (close to the Tiger Reserve) in the Western Ghats of Maharashtra, which is used to showcase over 200 species of herbs that are cultivated by us. Many of our customers find it exciting to visit these farms and learn where their products are sourced from, as well as, to see the actual herb on the ground live!
Which of your products are patented?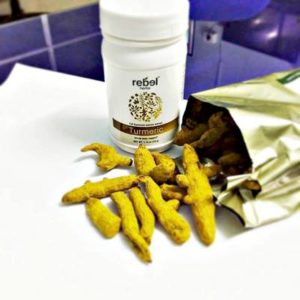 Girish Soman: Nisarga has several patents in India and USA. NuAxon is focused on the treatment of neurological ailments. We already have two patents on ADHD (Attention Deficit Hyperactivity Disorder) and memory loss formulations. Two of our products, 'NuroFocus' and 'NuMemory +', were launched under the brand, 'Intelligence Tree Botanicals'. They won the 'Best Supplement Award' from Better Nutrition Magazine, USA, in 2015.
We are also launching a new line of Made-in-USA products by the name of 'Rebel Herbs' exclusively for naturopaths and practitioners. Besides this, we are also introducing a new system of delivering CO2 extracts for health benefits in vapour form for various chronic conditions as a novel way of DhumPan (medicinal smoking) as mentioned in Ayurvedic practices. This product line will also be launched under the Rebel brand and we have a patent pending status on the same.
These unique and patented products by Nisarga are commercialised in the US through NuAxon and we now seek new partners in the EU.
Share with us your expansion plans for Europe.
Girish Soman: Nisarga is one of the first companies in India with a CO2 extraction plant with Ecocert certification (since the last 10 years). It is also a recipient of the prestigious 'For Life' certification from IMO, consolidating our status as a socially responsible organisation. We plan to align with socially responsible and environmentally conscious organisations in individual European countries and work with them as partners to build and expand our markets. This is crucial for smaller companies that have outstanding products but limited resources to promote themselves in multiple countries.
Are Nisarga's certified organic fertilisers and inputs available for the export market as well?
Girish Soman: Nisarga Biotech group promotes fertilisers, biopesticides, and other inputs through its companies, Sanvardhini Agro and Krushitek Pvt Ltd. All of these products are certified organic and can be used by farmers across the world to grow organic crops. Nisarga has been exporting them to Europe and South and Central America since the last 12 years and they have received good traction in respective countries. Starting next year, the group will tap new markets—France and North America—both of which reflect huge potential for organic inputs.
What is Neem's significance in the Health Supplements segment today?
Girish Soman: Neem is an amazing tree, regarded as a 'Natural Pharmacy' in rural India. Unfortunately, the usage of Neem as a supplement for human health has limited scope due to the regulatory restrictions imposed by the European Union, as well as, Australia. In fact, the TGA (Therapeutic Goods Administration) has banned the use of neem altogether. However, usage of neem seed oil in agricultural pest control has attracted significant attention all over the world. Nisarga intends to focus on neem with respect to the agriculture market by promoting its formulations for insects and pest control in regulated markets such as India, South America and Europe.
How is India perceived in the global market? Is it sometimes a challenge to convince new buyers about the premium quality of your products?
Girish Soman: Nisarga has been exporting since 2000 and it has always been a challenge to convince the Western buyer about the quality and consistency of supplies from Indian companies in general. In fact, Indian suppliers— manufacturers or traders—were earlier perceived to be unreliable in terms of quality and pricing. When we started sampling our products in our first trade show in the US, many buyers from big companies couldn't believe the product we were offering was produced by us in India and we had to go the extra mile to convince them that we could and would provide the same quality every time.
However, things have changed for the better as our company possesses several third party certifications such as Ecocert from Ecocert SA France, For Life from IMO and ISO 9001:2005, which help in instilling confidence in clients about the integrity and traceability of our products.
Moreover, most clients send their teams to visit our facility and farms for their own assessment. Nisarga has made tremendous progress in the last 15 years in systems and QA and US FDA inspectors have rated our facility as a 'Top Quality Facility' for the supply of ingredients for foods, food supplements and cosmeceuticals. This is a great achievement for a company of Nisarga's size according to experts in the field. We believe this would give a lot of confidence to new buyers to connect with us.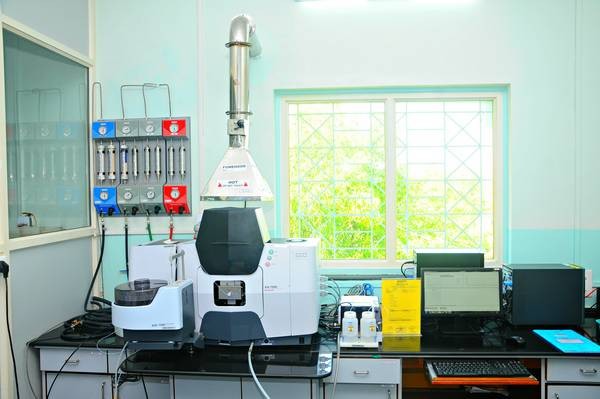 A heavy metal analyser in the company's Department of Scientific & Industrial Research (DSIR)-recognised laboratory
What is Nisarga's vision?
Girish Soman: We take pride in promoting organic agriculture as a way of life to farmers across 10 states in India. Every year, we reach out to 10,000 new famers and educate them on the hazards of using chemical fertilisers. Even if we convert 10% of them to organic farming, we have contributed in part to improved sustainability and produce quality. Our vision is to bolster this movement and pay back to society by investing 5% of our revenues in our R&D centre, which is actively involved in creating natural and organic alternatives for farmers, as well as, those suffering from chronic ailments. Nisarga has the patience and commitment towards both old and new customers to build mutually beneficial relationships in order to achieve a leadership position in top notch herbal cosmeceuticals and nutraceutical product lines.
Comment on India as a sourcing ground for Herbal Extracts, Cosmeceuticals and Nutraceuticals.
Girish Soman: India's share in the international market for herbal extract cosmeceuticals is low compared to that of China's. However, India enjoys a distinct advantage in the organic segment because it has substantially more certified organic land under cultivation of herbs and spices, which are used either as supplements or as ingredients for cosmetics and flavours by the global industry.
India enjoys varied climates across states, allowing us to grow a diverse range of plants. A number of Indian companies are growing herbs in different climatic zones for different purposes. With adequate research, this could become a key driver for growth for local companies, as they can patent formulations and also improve delivery systems to optimise the therapeutic effects of herbs.
Which herbs will see maximum demand in the future?
Girish Soman: Ashwagandha (Withania somnifera), turmeric, neem and ginger will become top sellers in the next couple of years, considering the amount of research being conducted on these ingredients around the world.
---
This Interview appeared in the January 2016 issue of Pure & Eco India