From organic foods, spices, staples, beverages, natural home cleaners to natural bath, body and skincare and even organic clothes, and eco friendly tableware—the new SOSE store stocks everything required to lead the organic life
By Devaki Bhooshan
On June 5, Suryan Organic, the name behind the chain of organic specialty superstores in Gujarat under the 'SOSE' brand name, launched a new outlet, this time in Surat city. With a successful store already in operation in Ahmedabad, the Surat SOSE stocks over 3,000 organic products across verticals, and is spread across 3,000 sq ft.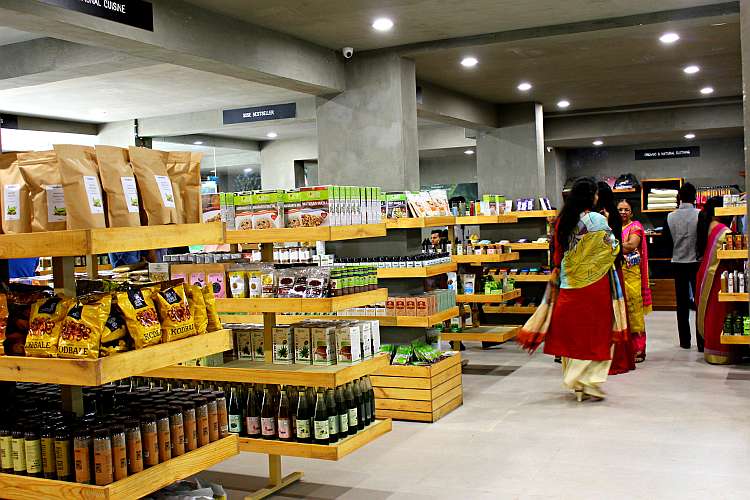 SOSE's inventory includes Suryan's own inhouse offerings­—'Gir', its signature cow product line; the 'Vama' personal care range; the 'Himalayan Mountain' organic tea line; the 'CO FEE CO' organic cocoa and coffee range, and its eponymous food brand, 'SOSE', for dry foods and fresh produce.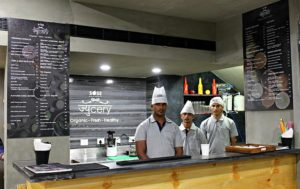 The new outlet also marked the introduction of two new inhouse brands owned by Suryan Organic—'Kapita'—a range of original brass and copper utensils, and 'kapaha' — a line of organic cotton apparel. Between shopping, visitors to the store can enjoy freshly squeezed juices, smoothies, tea, coffee, hot chocolate and chocolate shakes—all made from scratch from certified organic ingredients, at the Organic SOSE Juicery on the premises.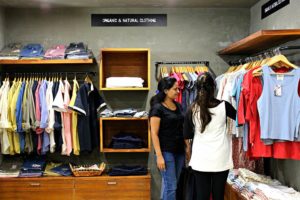 Approximately 2,000 people visited the store over the June 5-7 inaugural weekend, indicating the city's growing demand for organic products. "The unprecedented response received serves as a commentary on the changing shopping needs of people. We have only been open but a week and already, we are seeing more traction than our Ahmedabad outlet," said Suryan Organic's promoter, Gopesh Sutariya, at the launch.
"We have been waiting for a long time for an all-organic supermarket, where we could buy the A-Z of organic and natural products; it is so tedious to buy in bits and pieces from various scattered shops selling just a few random organic items. Now that this new store has opened, it will be a time saver (sic) to just come here for all my home needs," said Mansi Patel, a home maker, at the launch.
| | | |
| --- | --- | --- |
| kapaha | Vama | Himalayan Mountain |
---
CONTACT DETAILS
Address: Shop 1/2, Ganga Palace, Opp. Kalyan Jewellers, Ghod Dod Road, Surat
Email: organic@suryan.in
Website: suryanorganic.com
E-commerce site: www.sose.in