GIVE THE OL' MITHAI BOXES A MISS THIS YEAR. YOUR FRIENDS WON'T MISS THE PRESERVATIVES & DIABETES
By Sharada B
1 GIFT A PLANT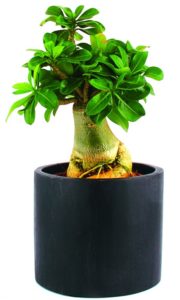 This Diwali, instead of gifting boring rice cookers and tupperware, gift your loved ones live plants, which will add oxygen to their homes and beautify their balconies and terraces. Nurturing Green, the online plant seller has a gargantuan inventory of plants. Take your pick from bonsai, cutleaf bamboo, foliage plants and hundreds others that come in colourful, textured pots of ceramic, jute, and glass. Even better, order organic seeds, pots and gardening tools from The Organic Life for your social set. They'll love the novelty of planting their own organic food at home and will think of you every time they dig into their organic veggies!
2  GIFT A WALLET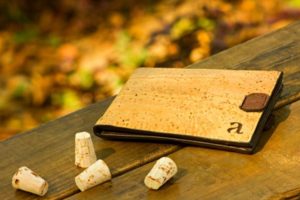 Let your tribe welcome Goddess Laxmi the green and good way by gifting them wallets and bags from Arture's eco friendly and stunning collection, all of which is 100% leather free and made of 100% cork wood imported from the Mediterranean. Arture's (standing for Art+Nature) products are hip, trendy and aesthetically pleasing.
According to the owners, the cork wallets do not peel off like leather and last longer than other existing eco friendly options in the market like jute and cloth bags. They're also water resistant, light and flexible due to their porous property. So, put a cork in the leather goods and opt for this eco friendly gifting alternative.
3 GIFTS FOR THE BOD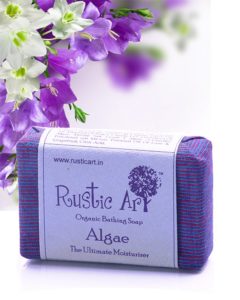 Surprise your friends with organic goodies from SoulTree, Kama Ayurveda, Organic Harvest, The Body Shop, Bio Bloom, Rustic Art, Krya—there are a gazillion options out there nowadays of organic and natural bath and body products. Forget products that cost a fortune and in some cases may be of dubious quality, and head over to your nearest organic specialty store to buy hampers from organic bath and body brands, which are much more reasonable. And are natural and organic, being entirely devoid of toxic chemicals.
If you buy from The Body Shop, you'd also be doing a good deed because a percentage from each purchase goes towards revitalisation of rainforests in India and Vietnam under the company's Help Reggie Find Love campaign (for endangered species). So go ahead, help Reggie find love and help your friends and family save themselves from dangerous toxins hiding behind good fragrances and brilliant packaging.
DECK UP IN ORGANIC CLOTHES THIS DIWALI
Dress earthy this Diwali with ethnic designer organic clothing by bhu:sattva. The Global Organic Textile Standard (GOTS)- certified brand only dyes it clothes with natural ingredients such as turmeric, pomegranate and beetroot and instead of using synthetic materials to blend with cotton, it uses soya, banana, bamboo and other natural fibres.
bhu:sattva engages local craftsmen and artisans to handcraft its clothes. From hand dyes, hand painting, hand block printing, hand weaving to hand embroidery, the organic apparel company does not use any machinery in its production cycle. bhu:sattva's prêt collection can be purchased online through its website and they have an exclusive Diwali collection to look out for.
4  GIFT A POO CARD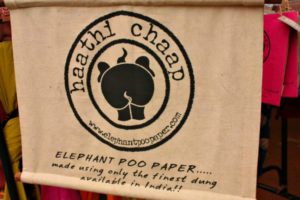 Post a thoughtful greeting card to your loved ones to wish them a Happy Diwali. Gift ecologically safe cards made from elephant dung paper by Haathi Chaap, which adds only natural colours to its products, comprising vegetable and natural dyes, with zero bleach. Choose from quirky, but gorgeous photo frames, photo albums, stationery items, bags, souvenirs—all of them make for attractive and useful gifts. Haathi Chaap products can be purchased online via itokri.com and shopo.in
And just to address the elephant in the room, no the elephant poo paper does not stink!
5  GIFT ORGANIC SWEETS & BEVS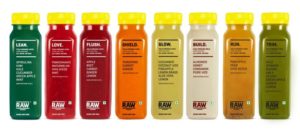 This Diwali instead of saccharine mithai and boxes of preservative laced juice packs, take organic fruit juices and vegan sweets along when you call on people.
On offer are Organa fruit juices and bars (Apple, Guava, Mixed Fruit and Mango flavours), which are certified organic. The brand has launched an exclusive Diwali package, whereby you can buy a combo pack of 4 litres of Organa juices and two fruit bars packed in an attractively designed jute bag for just Rs 500. 24 Mantra and Raw Pressery also offer utterly delicious options in the organic juices category.
As for sweets, there are options galore. Grainny's offers a range of wholegrain organic Laddoos (Meva Khajur, multi grain, or churma) that are preservative free. C Green also offers organic and preservative free Laddoos, which are available in leading supermarkets and modern trade stores and can also be directly purchased at www.cgreen.co.in. Swarg Food of Bengaluru sells Mithai made of A2 milk and exclusively organic ingredients, with no preservatives. Pan India delivery is available at www.swargfood.com.
Hope that sweetens the pot. Happy Diwali!