By Devaki Bhooshan
Wave an organic wand over your kitchen pantry by stocking up from these online providers
Why limit yourself to buying select organic foods when you can buy the entire gamut of organic kitchen ingredients available online nowadays? Here are some organic food e-commerce websites in the current scenario that deliver pan-India.
ORGANIC SHOP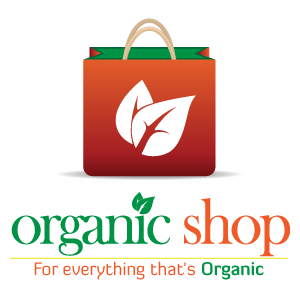 organic shop is an online marketplace for branded and certified organic products, stocking essentials like beverages, flours, masalas, pulses, oils and ghee, as well as, snacks, pickles, biscuits, ready-to-eat foods, instant mixes, pastas, condiments, sauces, herbs and seasonings.
Some brands it stocks: Ecolife Organic, Natureland Organic, Grenera, Pure & Sure, Abali Organic Tea, Deha Organic, Chamong, Aum Fresh, Vision Fresh, Devbhumi, Sattvic, Nature's Power Organics, Nature N Me, Sunrise, Organica, Nature Organic, Organic Veda, Dear Earth Organic, Down to Earth
Inventory extent: 11,500 products, including apparel, beauty, personal care, health and wellness, etc.
LIVE ORGANIC
This Gurgaon-based e-store for organic and health products stocks staples, oils and ghee (from their own farm), fresh produce, sweeteners and spices, beverages, gluten free foods and cereals, along with a large collection of superfoods and health foods.
Some brands it stocks: Live Organic (in-house brand), Bragg, Tattvam, Bhuira, Just Organik, Organa, Earthloaf
Inventory extent: 1,200 products including health and wellness, personal care and skincare
NATURAL MANTRA
As per director Neema Gopal, Natural Mantra (NM) is a pioneering venture, being the first organic food seller online. In addition to organic staples NM also offers beverages, snacks, dried fruit, spices, condiments, pickles, chutneys, gluten free options, breakfast foods, jams and spreads, as well as, pasta, spaghetti, herbs and seasonings for continental cooking.
Some brands it stocks: 24 Mantra, ZeroCalz, Amira, Conscious Food, Earth Loaf, Da Yogis, Deccan Organics, Pristine Organics, Lune de Miel, Maduban Naturals, Nature's Ally, Nirogram, Omved, SOS Organics, Terra Greens Organic, Vedic Delite, Wood & Petals
Inventory extent: 3,000 products, including bath and body products, makeup, ayurvedic products, etc.
DESH SE
Desh Se, an organic e-store operating out of Noida in Uttar Pradesh, advocates 'Organic or Nothing', with a focus on stocking organic groceries for the organic home. Everything required to regale your kitchen cupboard—rice, lentils, flour, spices, cooking oils, whole grains, sweeteners, cookies, breakfast cereal, juices and other drinks—can be purchased from the Desh Se website. A unique offering of Desh Se is that customers can buy pre-packed hampers as 'Monthly Organic Grocery Packs' to avoid mundane selection every time.
Some brands it stocks: ORNA Foods (in-house brand), Health Fields
Inventory extent: A new entrant, Desh Se, has over 370 products in its e-store including organic beauty, personal care and cosmetic products, with 2,500 more scheduled to join the inventory within 3 months.
ORGANIC GARDEN
From groceries to health and beauty products and even organic eggs, Organic Garden's range is wide. Its bulk buy option is pocket friendly for monthly shopping as the site offers discounts on larger orders. They also sell pre-packed 'Healthy Baskets' with a number of organic items. At Organic Garden, Mumbaikars gets to order organic fruits and vegetables nurtured in Nasik and Pune.
Some brands it stocks: Organic Garden (in-house), Vitro Naturals, Organa
Inventory extent: 400 organic food products
JOYBYNATURE
A reservoir of both natural and organic products, JoybyNature stocks organic staples, as well as, organic teas and coffees, superfoods, edible seeds (flax, chia, sesame, etc), mixed nuts, breakfast cereals, health snacks, cookies, ready-to-eat foods, jams, spreads, syrups and squashes, juices, chocolates and even organic chyawanprash.
Some brands it stocks: Joybynature (in-house brand), C Green, Under The Mango Tree, Nourish You, Nourish Organics, Turn Organic, Ecolife Organic, Organic Sunrise Natural
Inventory extent: 5,000-7,000 products including beauty and personal care, health and wellness, baby care, etc
ALL THINGS ORGANIC
All Things Organic offers a range of organic groceries for the organic home, stocking organic fruits and vegetables, beverages, natural sweeteners, fresh organic baked breads, cakes, dairy products (ghee, milk, cheese) and staples. Up for grabs are also breakfast cereals, juices, jams, nut butters, South Indian breakfast mixes, superfoods, artisanal foods and gluten free options.
Some brands it stocks: Chamong, Herbal Hills, Omved, Mashobra Organics, Organic Origins
Inventory extent: 3,000 products including mother & child items, beauty and personal care goods, household cleaning supplies, etc.
ECOTOKRI
ecotokri offers a wide range of organic groceries for the kitchen such as flour, grains (like millets), rice, dal, fruits, vegetables, cooking oils, ghee, tea, coffee, juices, sweeteners, pickles, along with breakfast cereals, dried fruit and nuts, and snacks such as millet noodles. Gourmet and multicuisine ingredients, as well as, organic superfoods can also be ordered, besides supplements.
Some brands it stocks: Green Sense, Jaiveco, Naturally Yours, Nature Organic, Soul Centric and Societe Naturelle
Inventory extent: 3,000 products; 3,500-4,000 stock keeping units, including non food organic/green merchandise in the categories of beauty, personal care, apparel, etc.
---
REGIONAL ORGANIC FOOD PROVIDERS
SOSE (Ahmedabad) – www.sose.in
The Altitude Store (New Delhi) – www.thealtitudestore.com
Dhatu (Mysore) – www.dhatuorganics.com
Daman Organic Living (Hyderabad) – www.damanorganicliving.com
On a Healthy Note (Kolkata) – www.onahealthynote.com
The Eco Store (Bengaluru) – www.theecostore.in
Vidhai Organic Store (Chennai) –shop.vidhaiorganicstore.com
---
Note: Inventory extent has been listed as per inputs received from featured outfits.