India's Largest International Trade Fair on Organic Products 25th – 27th October, 2018, Pragati Maidan, New Delhi
◊ By Benefit Publishing Bureau; Photos © NürnbergMesse India
BIOFACH INDIA (BFI), member of the BIOFACH World events, organised by NuernbergMesse India is proud to announce APEDA – Agricultural and Processed Food Product Export Development Authority, joining as joint organisers for its 10th anniversary edition.
Further supported by IFOAM (the only inter­national umbrella organisation for the organic world, uniting diverse range of stakeholders con­tributing to the organic vision) as International Patron, ICCOA (International Competence Centre for Organic Agriculture) and OFAI (Organic Farming Association of India) as National Supporting Associations, BFI, is the truly the con­vergence of the entire organic community.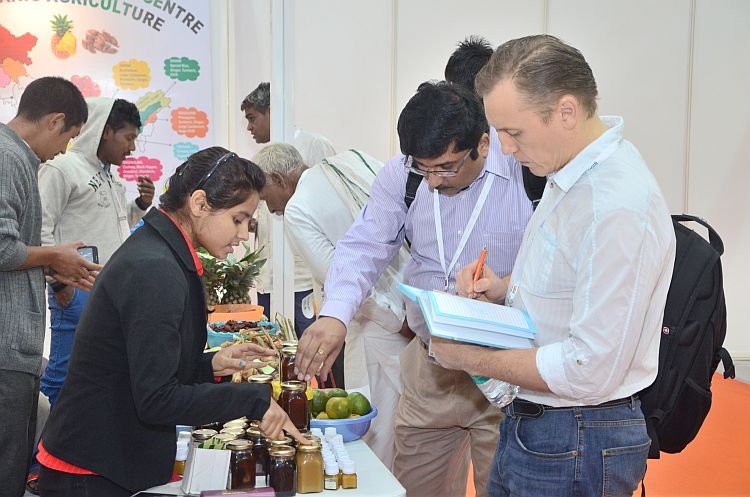 Organic is more than a label or certification: organic stands for quality and conviction – for the responsible use of nature's resources. With AIOI (Association of the Indian Organic Industry) as Trade Connect Partner and Bio-Dynamics Association of India, as supporting partners, BFI 2018 will set new benchmarks after humungous success of the Organic World Congress last year in India.
Pure & Eco India is BIOFACH INDIA's Media Partner.
Another major highlight in this edition will be Natural Expo India – an International Trade Fair and Conference for Natural Products, collocated with BFI 2018.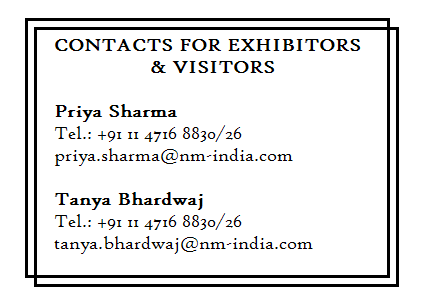 BFI 2018 will once again attract participation from many leading private organic stakeholders such as: Brahm Arpan, MRT Organics, Suminter India, Phalada Agro, Sresta, Just Organik, Radico, Mehrotra Consumer Products, Agronic Food, Sarveshwar Foods, Natureland Organic, Cultivator Natural Products, Samruddhi Organic Farms, Organic India and many more.
Various State Pavilions from India will allow the audience a glimpse into the growing demand for organic products, not just for international exports but also as a very encouraging domestic market.
Besides food and beverage, the 2018 edition will witness participation from the natural care and wellness sector, organic textiles sector, cer­tification bodies, government boards and farmer groups, and approximately 10,000 visitors over a period of three days.
ADDITIONAL HIGHLIGHTS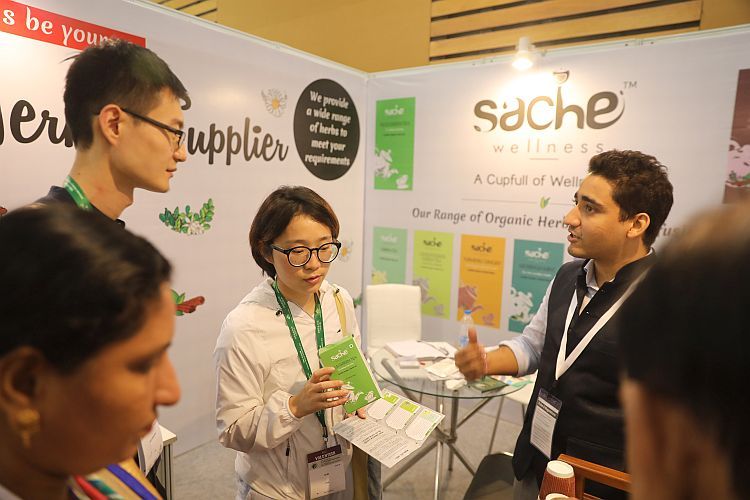 Networking with more than 200 stakehold­ers from India and all over the world with a wide variety of organic/natural products on display.
Knowledge Sharing via high quality International Conference to provide insights into the growing organic market in India.
Buyers Delegation from Europe, USA, South East Asia, Middle-East and India will meet producers and extend their network and develop new procurement sources.
Farmer's Workshop focusing on marketing track on biodynamic agriculture consisting of market trends, scientific papers and innovative production & processing practices.
Farmer's Market offering visitors a slice of 'Organic for My Plate and Palate'.
The Indian organic food market is projected to grow at a CAGR of over 23% by 2023, on account of favourable government policies supporting organic farming coupled with rising land area under organic cultivation. Online availability of organic food products and shifting consumer preference towards organic food are among the major factors expected to boost demand for organic food products in India during the forecast period. Expanding marketing and distri­bution channels, coupled with increasing number of health-conscious people is also anticipated to fuel organic food consumption in India until 2022.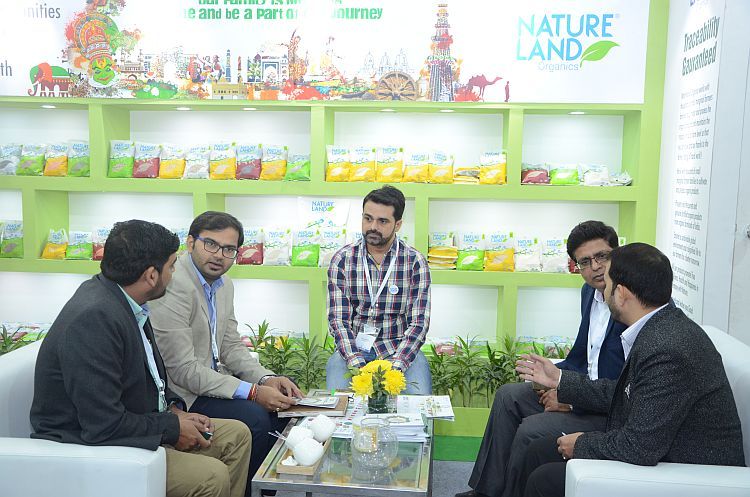 "BIOFACH INDIA has established itself as a well known brand name since its launch in 2009. It has positioned itself as a must-attend event for the organic community from India and all over the world to converge annually. We feel privi­leged to provide a platform through our event for educating and creating awareness about an urgent need to embrace a healthier lifestyle. We are very pleased to add to the existing platform with the introduction of the Naturals Pavilion for the 1st time this year. The synergy derived from co-locating both the events at the same venue will further help in boosting the rapidly growing market for organic and natural products in India. Our joint collaboration with APEDA, together with active support from leading associations like ICCOA, OFAI, AIOI and BDAI (Bio-Dynamic Association of India) will ensure the organ­isation of a grand 10th edition this year," says Sonia Prashar, Chairperson of the Board and Managing Director, NuernbergMesse India.
"APEDA has been successfully organising a large Indian Pavilion at BIOFACH, Nuernberg, since many years. We are very glad to be jointly organ­ising the Indian edition of the event together with NuernbergMesse India for the 1st  time this year. The latest statistics show that India produced around 1.67 million MT (2017-18) of certified organic products, which includes all varieties of food products, namely Sugarcane, Oil Seeds, Cereals & Millets, Cotton, Pulses, Medicinal Plants, Tea, Fruits, Spices, Dry Fruits, Vegetables, Coffee, etc. Production is not limited to the edible sector and also includes organic cotton fibre, functional food products, etc. We are confident that BIOFACH INDIA is an ideal platform for international buyers to witness the wide variety of organic products that India has to offer. Such events will ensure a surge in growth for the Indian organic market in years to come," adds Shri Devendra Kumar Singh, Chairman, APEDA.
---
 ABOUT BIOFACH WORLD EVENTS
BIOFACH WORLD events have proven success of the events area of organic products. The international organic industry meets every year in Nürnberg at BIOFACH, the world's leading trade fair for organic food.
BIOFACH WORLD is represented across the globe by five other BIOFACH events in Japan, the US, South America, China and India, and brings together over 3,000 exhibitors and 100,000 trade visitors year after year.
All press articles, along with additional informa­tion and photos are available at www.biofach-india.com/press
ALSO READ: