TODAY, IT'S ONE OF INDIA'S LEADING ORGANIC FOOD COMPANIES
By Kingshuk Basu
Years ahead of consumer trends, founded in 1990 by Kavita Mukhi, a Mumbai based eco-nutritionist passionate about sharing her love for organic and natural foods with the world, Conscious Food flourished over the next quarter-century—growing from a modest retail shop in Mumbai's Malabar Hills to its current workshop in Lower Parel. The company's journey over the last 25 years has witnessed it transform from a cottage industry model into an organised, national company.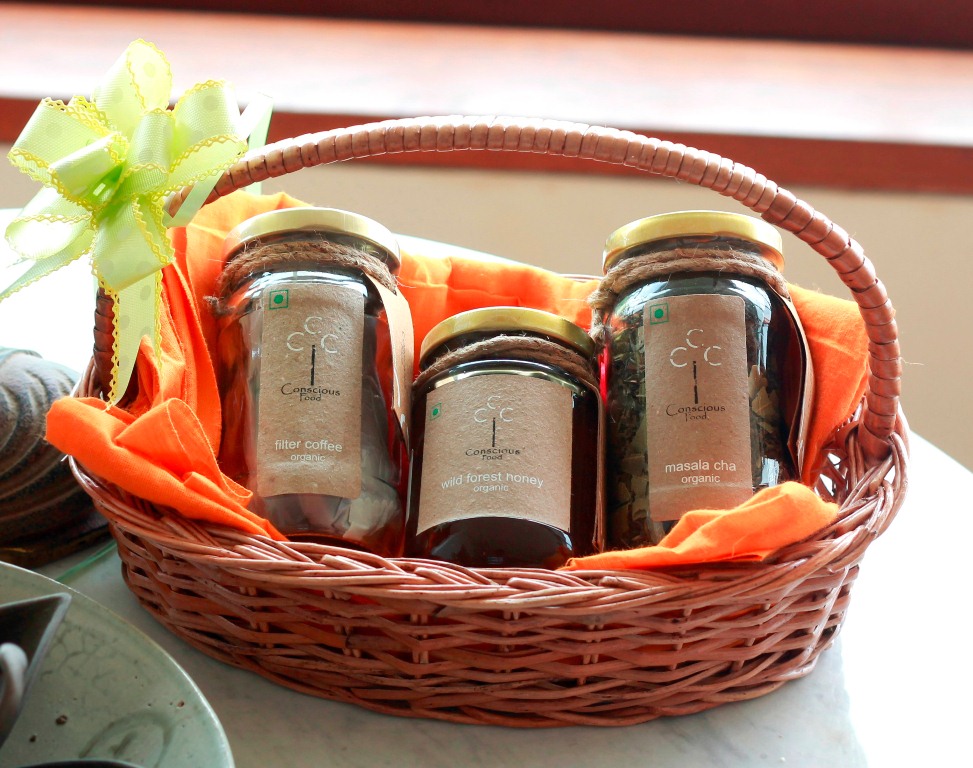 In 2004, the company was acquired by KMS (Titoo) Ahluwalia, a loyal patron of Conscious Food, who during his illustrious corporate career had spearheaded three market research firms in India—MARG, ORG-MARG, and AC Nielsen, India. Ahluwalia's decision to adopt the business was driven by his personal commitment to green and healthy living, and to building a business that is both commercially successful and socially responsible and rewarding.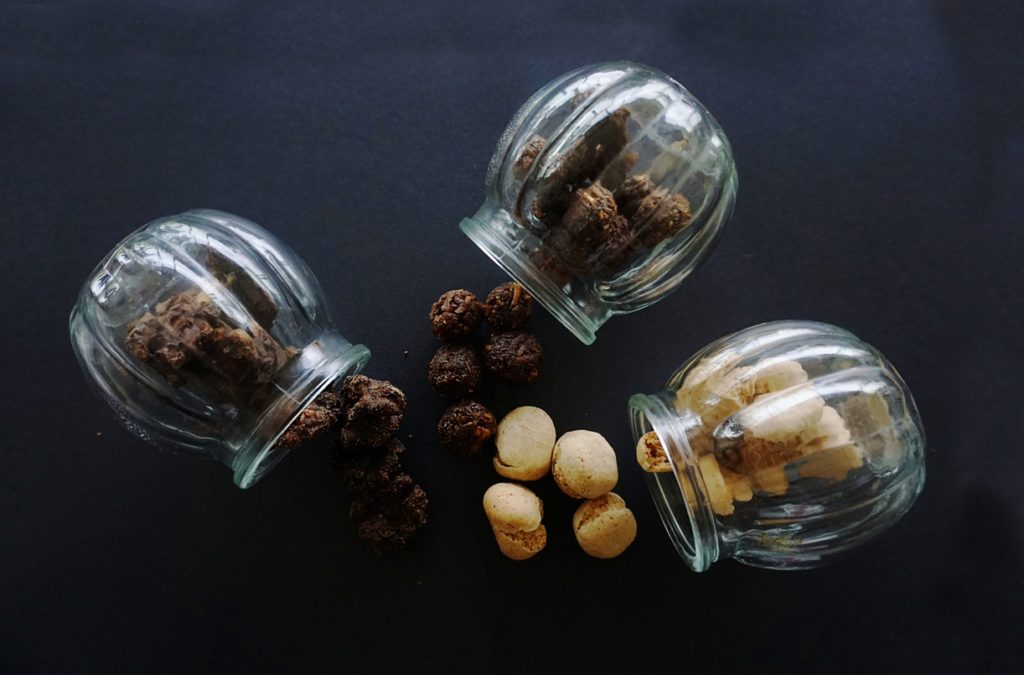 Conscious Food has been guided by its three key principles, expressly 'health and wellness of customers and environment', 'empowerment and employment of underprivileged women', and, 'better market access and economic returns for organic farmers'. These have served as a blueprint for the company and are firmly in place even today, despite the many transitions the business has seen in its journey.
The company employs socio-economically underprivileged women to clean, sort, mix, grind, and pack its products. At the company's HACCP (Hazard Analysis and Critical Control Points) certified kitchen, popular Indian snacks such as the khakra* and chikki* are prepared using fresh organic ingredients. The staff takes pride in the artisanal methods and premium quality of its products, which are built into every step of the process. For example, the labels are screen printed on handmade paper and pasted by hand on each package.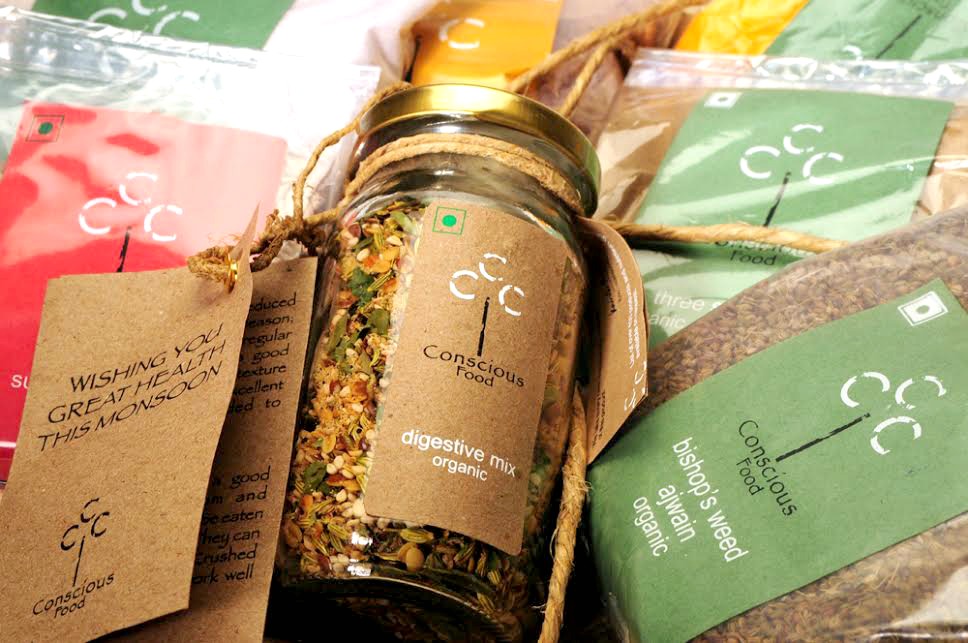 Certified by ECOCERT, Conscious Food procures certified organic produce from its strong and long-standing network of small farmers and intermediaries. In this day of mechanisation, the company still ensures usage of traditional methods of processing with focus on preservation of nutrients and taste. For instance, all flours are chakki (stone) ground, all spices are iron pounded and all oils are cold pressed. Liquid products such as coconut oil, apple cider vinegar with mother, sesame oil, honey, apricot oil, etc, are packaged in freshly cleaned glass bottles.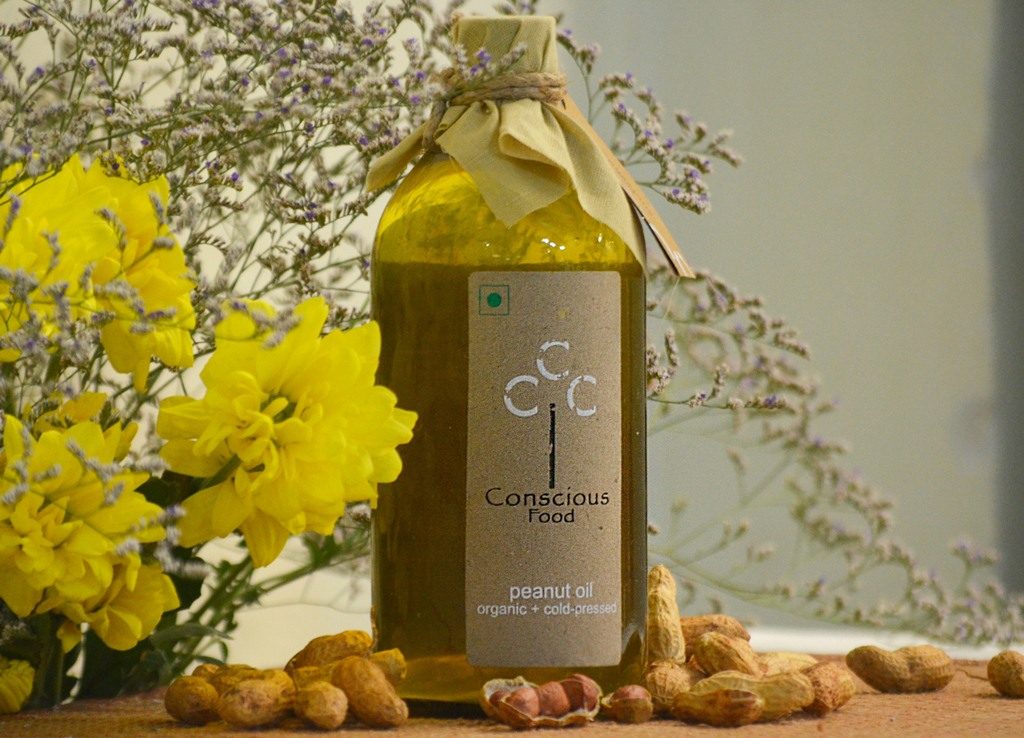 Conscious Food has established itself as a strong brand owing to excellence in product quality and a wide and differentiated range of offerings such as sprouted wheat dalia (cracked), sprouted ragi (finger millet) flour, seven-grain mixed atta (flour), sprouted suji (semolina), digestive mix, spirulina powder, Gir cow ghee, herbs and energising tea, to name a few. Loyal customers have stood by the well loved brand for decades, and have endorsed it strongly to help gain new customers.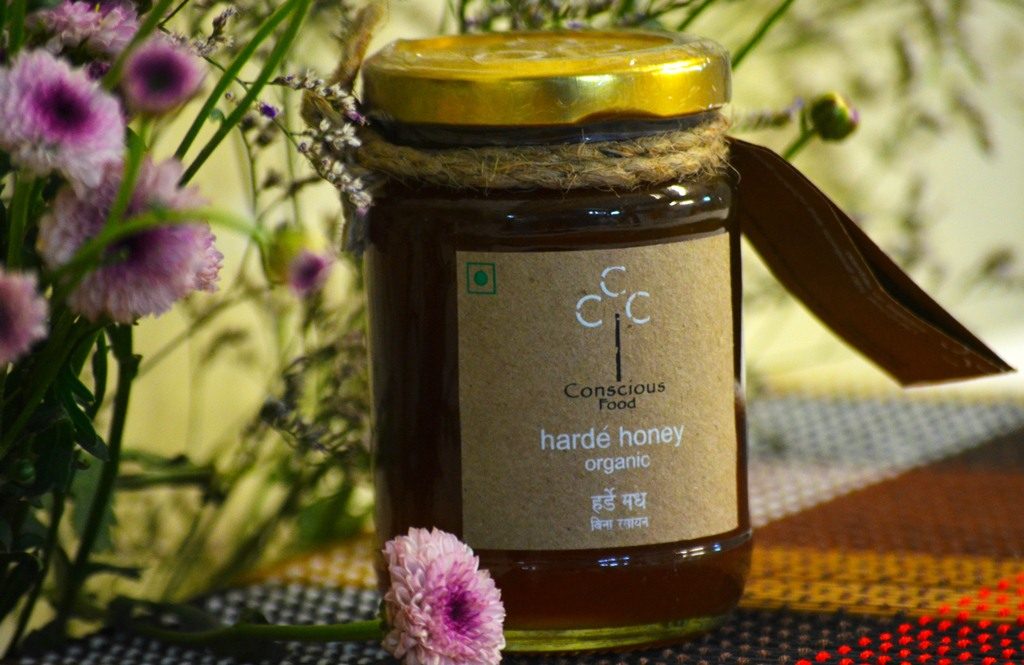 Conscious Food can be found nationwide in top retail chains such as Godrej Nature's Basket, Foodhall, Fabindia, Westside, Sahakari Bhandar, HyperCity, Spencer's Retail, Star Bazaar etc. Its products are also available on online platforms like Amazon, BigBasket, Organic Shop, Grofers etc., and on the company website – www.consciousfood.com. Numerous specialty food stores dealing in organic, natural, gourmet, ethnic and imported food products in metropolitan and major cities across the country carry Conscious Food products. The company services all its customers from its workshop in Lower Parel in Mumbai and also reaches customers in UK and USA through its partner in the UK.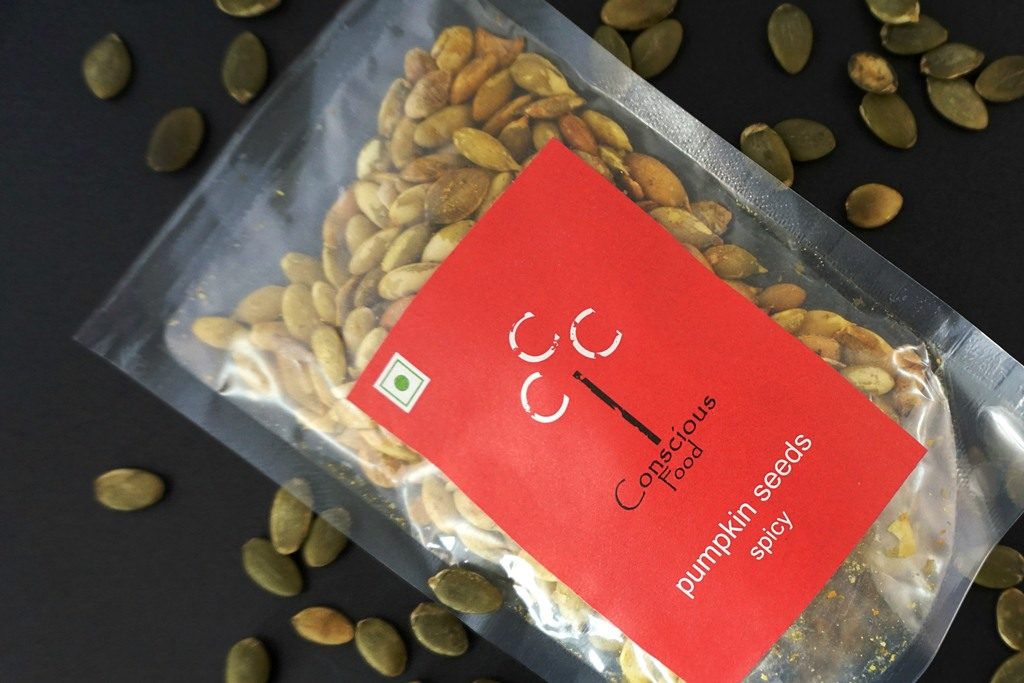 Today, the Indian consumer is more aware of food safety and sustainability issues and is beginning to perceive and adopt organic and natural foods as the 'new mainstream'. Consumer trends are strong and vibrant in this space and Conscious Food is geared for the next stage of its journey—expansion into a wider space of health and wellness living. The company is ready for innovative products, new markets, more consumers and most importantly, to serve the organic cause and its original three core principles.
The author is CEO of Conscious Food, India
---
Footnote:
 *Khakra: A thin round cracker made of beans, wheat flour and oil
*Chikki: Traditional Indian candy most often made of jaggery and groundnuts