By Shirisha Jain
(Photography by Tushar Kaushik; All photos © Benefit Publishing Pvt Ltd)
The city's silver denizenry is responsible for 50% of its green tea sales
Dehradun resident and businessman Sanjay Jain and his wife Rachna are a fairly social couple. The duo, exporter of handicrafts, hosts regular get togethers at their Tilak Road home with cohorts. But it's not wine and whisky or even chai that does the rounds on the Jains' lush green lawns when guests come by. It's green tea.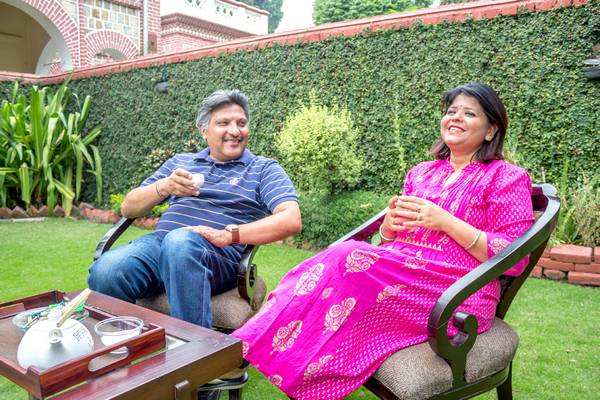 Sanjay & Rachna Jain enjoy green tea at their Tilak Road home
They're not the only ones hooked. Recognising the multiple health benefits of green tea and in a bid to promote health and longevity, Dehradun's senior citizens are increasingly ditching the long revered Masala chai in favour of healthier green tea. With many having ceased purchase of regular chai as long as five to six years ago, the seniors' new passion for the beverage has witnessed green tea sales escalate in cafes and retails stores in the city.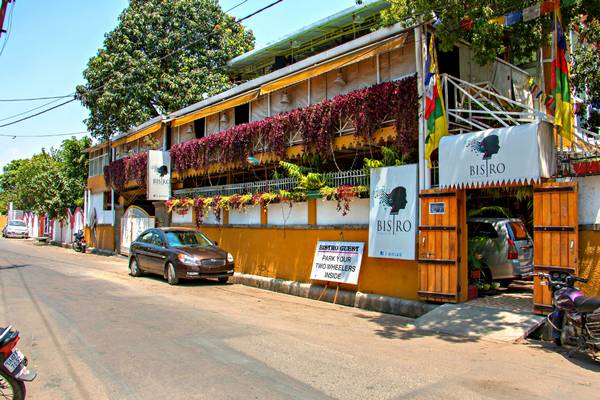 Tea Bistro, Old Survey Road
The city's dapper tea room, Tea Bistro, has been brewing umpteen cups of green tea for its patrons since inception, a majority of them seniors. "Seniors in Dehradun certainly love their green tea. In fact, some of my oldest and most loyal customers belong to senior gentry (sic). We serve 20 to 25 cups of green tea to senior citizens at the Tea Room each day, with 8 to 10 green tea home delivery orders from the 50 to 75 age bracket daily," says Anand Kanti, proprietor of the outlet.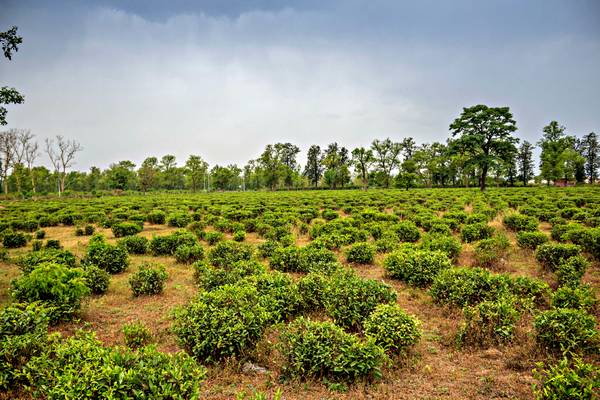 The Dehradun Tea Company's Arcadia Tea Gardens
Arcadia Tea Gardens, a 150-year-old tea estate in the city owned by the Dehradun Tea Company (DTC), sells organic green tea in Himachal Pradesh, Jammu & Kashmir and Chandigarh—all prolific consumers of the beverage. "There was no demand for it in Dehradun so we never sold it locally. But now we see the tides changing. The senior people of Dehradun are increasingly stocking green tea in their kitchens, not as a novelty, but as a staple, the way they did with chai patti earlier. We expect robust green tea sales in the city in the coming years and we will be here to back the demand," says DK Singh, director, DTC.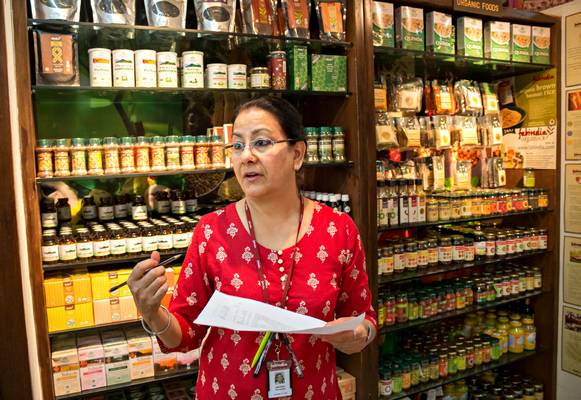 Aarti Kohli, store manager, Fabindia Store, Rajpur Road
"Our senior consumer base constitutes 50% of the total footfall that we receive at the store for green tea"
Aarti Kohli, store manager at the local Fabindia Store on Rajpur Road, says green tea sales in the city have been growing each year. "I think what's boosting sales amongst seniors besides the health benefits aspect is the delightful range of flavours available. That brings back customers back for more; they try it because they know it's good for health but they come back because they actually liked it and can imagine having it every day. Our senior consumer base constitutes 50% of the total footfall that we receive at the store for green tea," says Kohli.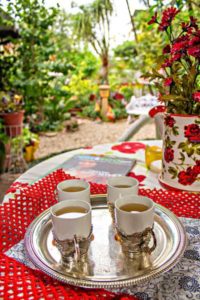 Consumers are further endeared to the healthy potion due to the fact that it allows for several flavoursome concoctions to be made. Customers can create palate pleasing symphonies with tulsi (holy basil), ginger, honey, mango, peach, mint, lavender, jasmine—the list is endless. As are the concoctions. Patrons are delighted with the flexibility of being able to choose from multiple options, something regular chai does not accommodate.
"Tea is a vital part of our culture—we haven't abandoned it; we have simply evolved to having a different kind of tea since we are now aware that green tea is better for our health and well being. Our morning ritual begins with sipping a concoction of lemon honey tulsi green tea. We add home grown organic tulsi leaves to the tea bag brew," says Jain (Sanjay), who transitioned to green tea five years ago.
Not only did the Jains switch over to green tea themselves but also the couple has watched and coaxed many others to follow suit. Often, they discuss with peers the virtues of the drink and the health benefits it offers, quoting themselves as examples. At gatherings they gift green tea in muslin pouches to friends and family to encourage them to become regulars as well.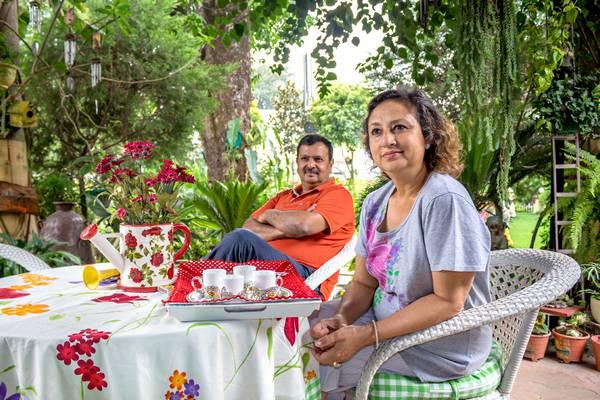 Major Sudhir Nagalia (Retd) & wife Sherry enjoy green tea in their lawns
Major Sudhir Nagalia (Retd) and his wife Sherry are recent converts. The Nagalias, who live on Mohini Road, prefer making their own concoction, comprising lemongrass, ginger and honey. "We reformed to green tea two years ago and since then have been enjoying it each afternoon (sic). At our age it is a drink that pleases the mind, as well as, the senses. Also, I like that you can have several cups a day as opposed to chai, which, if taken in large quantities can give one a bout of acidity," says Nagalia (Sherry). The Nagalias, too, have witnessed over the past two years, friends and family members of their age group joining the green tea bandwagon.
"And what of chai?" your correspondent enquires of the Nagalias, "Do you still stock it?"
"Yes, we keep a little pack for the odd occasion that the plumber asks for some," offers Sherry, sipping on her lemongrass brew.
Brands: Twinings, Fabindia, Tetley, Lipton, Lopchu
Flavours: Lemon ginger, Lemon honey, Tulsi, Jasmine
As per census projections, the senior population in India will touch 110 mn by 2016, a figure that is estimated to touch 326 mn by 2050. Therefore, the senior segment, could very well become a key endemic market for green tea companies in the near future.
---
This article appeared in the July 2015 issue of Pure & Eco India