By Snigdha Manchanda
Tea was first discovered in ancient China around 5,000 years ago. After its discovery in 2737 BC, tea became a mainstay of Chinese culture for refreshment, a precious commodity, cultivation and manufacture of which was a closely guarded secret. Chinese Buddhist monks used tea for a different end—they realised they could meditate more effectively when they consumed tea (because of the caffeine). It was these Buddhist monks who introduced tea to Japan, and over the ages, the spiritual significance of tea increased in Japanese culture.
Nothing is more quintessentially Chinese than the aromatic Jasmine Tea. Unlike the perfumed beverage gracing supermarket shelves, authentic jasmine tea is made by infusing whole jasmine flowers with a green tea base at dawn. After blending, dried jasmine flowers are blown with hot blasts of air to obtain a tea that is mellow and summery—the ideal accompaniment to a wholesome Chinese meal.
Green Teas from Japan, though, are a distinctive bright green in colour, unlike any other variety. Japanese green teas are unique in that they are steamed and not roasted, allowing the tea to retain its vibrant hue. By far the most popular is Matcha, the vegetal and grassy-flavoured tea at the heart of the Japanese tea ceremony'Chanoyu'. This sacred tea-making ritual is passed down generations of tea masters.
Taiwan, another nation famous for its tea, is home to the celebrated Formosa Oolong. The tea, named after Taiwan's old moniker, is semi fermented and renders a complex flavour. Interestingly, the Taiwanese Oolong has the body of a green tea but possesses the taste notes of a lively cup of black tea. Taiwan has also contributed another popular tea concoction to the world, the Bubble Tea, which originated during the 1980s and is now served worldwide. Chewy tapioca pearls or boba are soaked in a tea base, which may be served hot or cold.
Tea reached the Indian subcontinent via the British, who smuggled in tea seeds from China to start plantations here; the first of which took root in Darjeeling, West Bengal. However, tea has always grown wild along the Assam border, we just didn't know it! Ironically, the discovery was made by Scottish tea planter Robert Bruce, later christened the 'Father of the Tea Industry' in Assam. Their varying origins are the primary reason why Darjeeling Tea, which has a delicate muscatel flavour, tastes so wildly different from the malty and robust Assam Tea.
India, being a friendly neighbour, gifted Sri Lanka their mother bush, which marked the beginning of a flourishing tea industry decades later. The country is now a close competitor of India's in the production of black tea. Ceylon Tea, dating back to colonial times, usually refers to Black Tea which has certain characteristic taste notes—bright and medium-bodied and delightfully tangy.
Tea plantations are notoriously labour-intensive and British planters who sought cheap labour and vast unfarmed lands brought the plant to Kenya. Today, Kenya is neck-and- neck with India and Sri Lanka in black tea production. Tea is a major cash crop and a leading foreign exchange earner for the country. The African nation is not necessarily known for high quality teas and most of its production comprises the Crush Tea Curl (CTC) variety, generally used in tea blends such as breakfast teas due to their homogenous taste.
It is impossible to talk about teas without mentioning the United Kingdom, home to the largest population of tea drinkers in the world. As a nation, the UK drinks about 165 mn cups of tea every day, as per the UK Tea & Infusions Association. Although the UK does not grow its own tea, it gave the world the famous English Breakfast Tea. Their tea addiction is a colonial hangover, fuelled by tea production in post colonial India, Sri Lanka and Kenya. The English breakfast tea is, somewhat fittingly, a blend of black teas from these three regions. Full bodied, robust, rich and blended to go well with milk and sugar, this decoction was historically paired with the hearty English breakfast.
Rounding up the list is Turkey, which surprisingly ranks number one in the world based on annual per capita consumption of tea. Though Turkish Tea or Turkish Apple Tea often takes a backseat compared with its more popular cousin, Turkish coffee, tea nonetheless occupies a special space in Turkish culture; offering tea to guests is de rigueur in Turkish hospitality. Turkey even grows its own tea, on the coast of the Black Sea. The brew is served boiling hot without milk and traditionally offered in small tulip-shaped glasses.
TEAS FROM AROUND THE WORLD
CHINA – Jasmine Tea
INDIA-Darjeeling Tea; Assam Tea
JAPAN-Matcha Tea
UK-English Breakfast Tea
TAIWAN-Bubble Tea
KENYA-CTC Black Tea
TURKEY-Turkish Tea
SRI LANKA-Ceylon Tea
---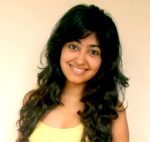 The author is a certified Tea Sommelier. Trained under the Japanese tea master Nao Kumekawa, she works directly with farmers to source organic and other teas and crafts them into exotic tea blends, which are available at her online tea boutique, TeaTrunk.com