By Aditya Vaibhav
(All photos © Benefit Publishing Pvt Ltd)
Dr Sunali's resplendent clinic garden is an Edenesque oasis in the midst of monotone Noida
It was the colours that got me. While driving down the Sector 37 Road of Noida, your correspondent was struck by an Edenesque sight—a modest home building packed to the skies, it seemed, with blossoms of blue, pink, fuchsia and turquoise. This observer was pulled in like a moth to a flame. My craned neck spotted eclectic pots of various sizes and shapes filled with plants—cows, pigs, frogs, birds opened up their bellies to showcase fountains of green. The vibrant surroundings compelled me to take a closer look at the striking environment and meet its owner, Dr Sunali Joshi Kashyap. I walked to the waiting area of her clinic in a state of awe while absorbing the soothing and artistic atmosphere. I spotted bonsai, cacti and other varieties of plants, all thriving at a time when temperatures in Noida were hovering at 40°C. There was no sign of any of the plants wilting or needing care. In fact, it appeared someone had watered them only a while ago.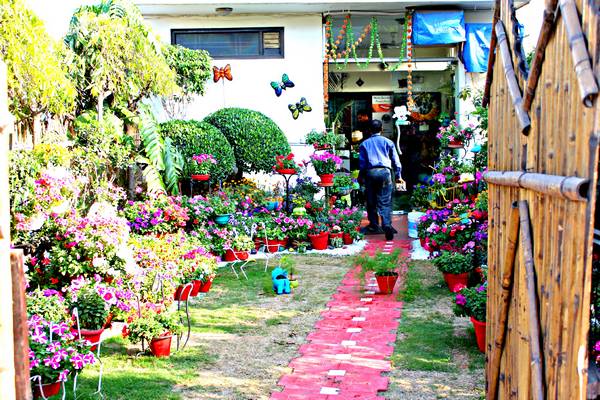 Dr Kashyap soon made an appearance and despite having a long queue of patients waiting for her, warmly agreed to share her gardening journey with me. "I was passionate about gardening since my childhood as my father was in the Air Force, so we always had houses, which had a lawn to maintain. With time, my passion and interest grew," she says. Dr Kashyap went on to marry a "Fauji" (army officer) and ended up having to travel extensively. "Those days we used to have smaller houses with a tiny terrace or a balcony. So, I used to keep potted plants — it started from Bareilly, and then in Pune, we had a small terrace and I created a terrace garden. I won an award for this from the Women's Council of India, College of Military Engineering, and the Maharashtra State Electricity Board. Then we went to Jalandhar, where I was asked to judge the Annual Flower Show. Post this, we went to Darjeeling and Nagaland—it has been a long journey," she relates.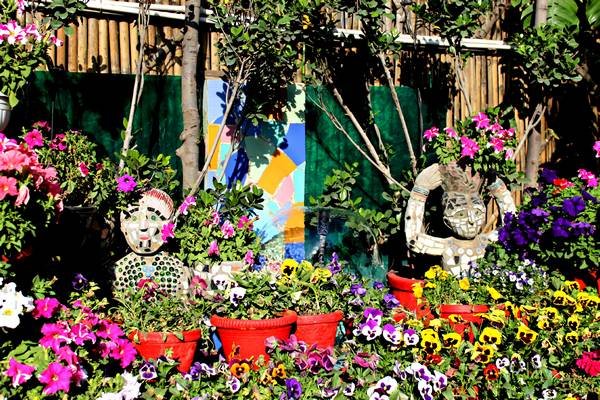 Dr Sunali, who uses only organic fertilisers, has cultivated her waiting area into a magnetic plant kingdom, which helps cheer up her patients and renders positive energy to the whole place. Plants from her garden have won 19 prizes at flower shows. Eclectic pots of various sizes and shapes dot the place—cows, pigs, frogs, birds—open up their bellies to showcase fountains of green, blue, purple and pink. In the summer, she plants Cosmos, Zinnia, Gomphrena, Portulacas, and Periwinkles, while in winter months, she plants over a 100 varieties of flowers
Flower Power
Dr Kashyap went on to create a record in Noida as plants from her garden won a total of 19 prizes at the Flower Show in 2014. An interesting outcome given that she never intended to compete for any gardening prizes. Rather, it was her patients who pushed her to participate. And after having moved and gardened all over the country, she firmly maintains that Noida is possibly the toughest area to pursue this hobby.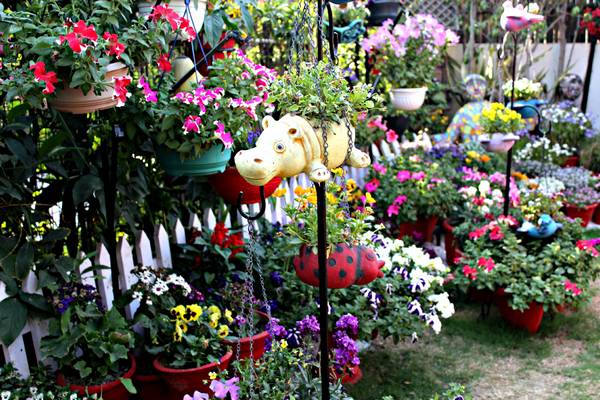 She has never formally counted the number of plants she has but in a ballpark, estimates the number to be close to 1,000. And besides the bonsai and cacti variety, she also follows the Japanese Art of Gardening, in which there is no pot and the plant is held by mud and moss and hangs with the help of jute strings. In summers, she has limited options in terms of flowers as they last only a few days and include Cosmos, Zinnia, Gomphrena, Portulacas, Periwinkles, while in winter, she has over a 100 varieties of flowers that include Tulips and strawberries.
The Way Forward
As every plant needs to be cared for differently and Dr Kashyap is very particular about it, in summer, she starts her day by spending a good amount of time on each and every plant while in winter, she works on them in the morning and afternoon. She uses only Organic fertilisers. Her husband is currently posted in Kargil and doesn't get time to get involved in her hobby but her son shares her passion for plants and gardening.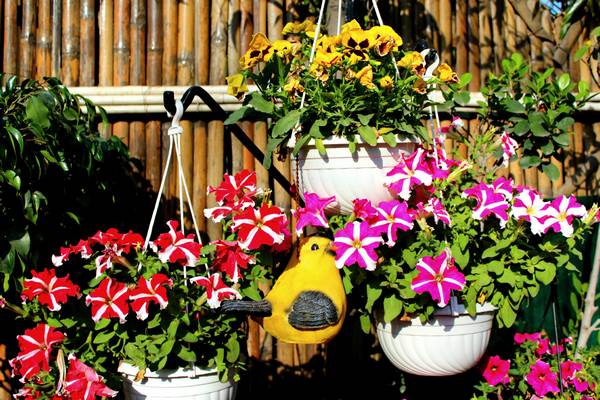 She has turned her waiting area into a small plant kingdom, which certainly helps cheer up the patients coming to visit her and imparts some positive energy to the whole place. Though she doesn't have a kitchen garden due to a lack of space, she has vegetables such as cucumber, mint, lettuce, spinach and coriander growing in big containers on her terrace.
As far as her future plans go, she says, "We are now going to go vertical because the space is less and we cannot grow horizontally. This way, I can have more plants, more greenery in the same space." She is also actively participating in the 'Clean India Campaign' so whatever garbage gets collected in her kitchen gets transformed into fertiliser as she composts it. With so much natural beauty in front of me, I simply couldn't leave without getting a gardening tip from her. "Just be nice to your plants," she smiles. And in that one sentence, she summed up the secret behind her bountiful garden.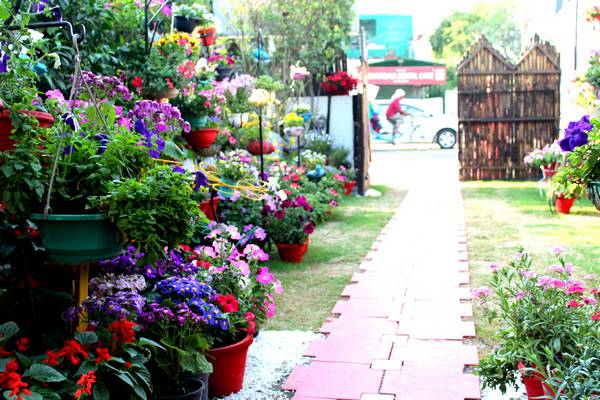 ---
This article appeared in the July 2015 issue of Pure & Eco India