By Athar Parvaiz
Of the total allocation of Rs 35,984 crore (approx USD 537 mn/EUR 482) to the farming sector, Rs 412 crore (approx USD 62 mn/EUR 55 mn) has been dedicated to Organic Farming, an increase from last year's provision of Rs 320 crore (approx USD 48 mn/EUR 43 mn)
On February 29, when Narendra Modi-led National Democratic Alliance (NDA) presented its budget for year 2016-17, it gave a clear message to the world that this fast growing economy was serious about living in harmony with nature.
India had maintained during last year's climate change negotiations in Paris that the best solution to severe challenges like climate change laid in a simple lifestyle, as climate change was the result of "extravagant habits pursued by developed countries for decades."
One of the major highlights of this year's budget was an impressive budgetary provision for promoting organic farming in the country and increasing the overall funding for agriculture by over 44 percent, from Rs 24,909 crore (approx USD 3719 mn/EUR 3334 mn) in 2015-16 to Rs 35,984 crore in 2016-17.
"To increase crop yields in rain fed areas, which account for nearly 55% of the country's arable land, organic farming is being promoted," India's Finance Minister, Arun Jaitley, told the Indian parliament while delivering his budget speech.
Towards this end, he said, the Government has launched two important schemes: "First, the 'Parmparagat Krishi Vikas Yojana', which will bring 500,000 [half a million] acres under organic farming over a three-year period. Second, the Government has launched a value chain based organic farming scheme called 'Organic Value Chain Development' in the North East Region." Of the total sum for the organic farming sector, Rs 115 crore (approx USD 17 mn/EUR15 mn) has been allocated to this scheme alone.
Jaitley said the emphasis was on value addition so that organic produce grown in these parts finds domestic and export markets. "A total provision of Rs 412 crore has been made for these schemes," he announced.
With millions of hectares of agricultural land, India is considered a country with a huge potential for organic farming. According to a study by Assocham (Associated Chambers of Commerce of India) and market research firm, TechSci Research, India's organic food market can reach USD 1.36 bn by 2020.
One of India's north eastern states, Sikkim, became a completely organic farming state in January this year. And now, buoyed by the union government's resolve, other states have begun making similar attempts. Government of the southern Indian state of Maharashtra is starting a Rs 66-crore (approx 10 mn USD/EUR 9 mn) project to encourage organic farming through 932 farmer groups, as per reports.
Farmers' Faithfully
This year's budget is widely seen as an attempt by Indian Prime Minister, Narendra Modi to reach out to the farmers who have come under stress because of constant crop failures due to drought in recent years. The upcoming elections in some crucial farming states like West Bengal and Utter Pradesh are also understood by some to be a reason for the Indian government's motivation to raise funding for the farming sector quite heavily.
"This budget is about the dreams of the people. I congratulate Finance Minister Arun Jaitley and his team for the General Budget, which focused on development of agriculture, farmers, women and rural areas. There have been important steps taken in this Budget in the direction of doubling the income of farmers by 2022," Modi said in a statement.
In his 100-minute speech, Jaitley had already thanked farmers: "We are grateful to our farmers for being the backbone of the country's food security. We need to think beyond food security and give back to our farmers a sense of income security."
INDIAN ORGANIC INDUSTRY REACTIONS TO BUDGET 2016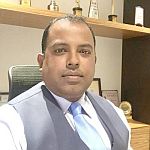 "The central ruling government has always prioritised the agriculture sector as the "backbone of the country's food security", an ethos truly reflected in the higher allocation of Rs 35,984 crore this year. A special allocation of Rs 412 crore of the total agriculture budget dedicated to the organic farming sector is one of the most futuristic and appropriate steps taken by the government to tap the growth potential of organic crop production in India.
Value addition to organic raw materials through sound post harvest operations such as collection, storage, logistics, proccessing and trade development will be vital to creating market linkage both in domestic and export markets, in order to keep the development sustainable. Any missing link may hamper real time growth. Nature Bio-Foods Ltd, which is part of LT Group of DAAWAT Basmati Rice and ECOLIFE, the organic brand, is a pioneering certified organic business with self owned distribution companies in Europe and USA. As an Indian company that has been toiling in the organic foods sector since 19 years, we wish to extend our support to as many Indian organic farmers as possible by buying their produce and catering for organic food lovers around the world"—Tapan Ray, MD & CEO, Nature Bio-Foods Ltd, Delhi NCR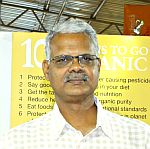 "The promotion of organic farming to the tune of covering 5,00,000 acres of land in the next 3 years is a tremendous initiative and we hope to play a significant role in the process. The government has also allocated a sum of Rs 412 crore for Organic farming, which is higher than the previous year. However, there should have been a structured policy framework for the utilisation of these funds as well. The announcement of creation of an Organic supply value chain in the Northeast will be beneficial in lowering the cost of organic produce. We hope the same will be rolled out in other regions of the country in subsequent years. We were also expecting the budget to provide incentives for farmers to adopt organic farming, which has not been considered this year. The boost given to agriculture with the allocation of Rs 60,000 crore for recharging of ground water reserves will further help farmers practising organic farming.
The opening up of 100% FDI for production and marketing of food products in India will surely help more private players to assist agriculture and strengthen the food processing industry. The government has also announced a sum of Rs 500 crore to be allocated for Pulses, which will indirectly benefit organic farmers; also, pulses are the main crop produced during crop rotation by organic farmers. The creation of an online unified agriculture platform connecting wholesalers to farmers is yet another positive to encourage increased usage of technology within the sector"—Raj Seelam, Founder & MD, Sresta Natural Bioproducts Pvt Ltd, Hyderabad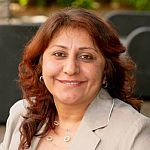 "The launch of pro organic farming schemes such as Parmparagat Krishi Vikas Yojna and Organic Value Chain Development, will not only lead to an increase in the percentage of contribution towards Organic agriculture but it will also enhance the exports of these products. This is good news not only for farmers but also consumers of Organic, safe and healthy farming and foods. NuernbergMesse India along with the International Competence Centre for Organic Agriculture (ICCOA), is proud to be the organiser of the niche and only exhibition in India on organic products, 'BIOFACH INDIA together with INDIA ORGANIC', and we look forward to welcoming domestic and international industry members at the 8th edition scheduled to be held in Delhi NCR from November 10 to12 in 2016"—Sonia Prashar, Managing Director, NürnbergMesse India Pvt Ltd, New Delhi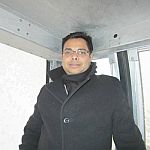 "It's good to see increased focus on organic farming and its value chain in the budgetary allocations. But from my experience, problems arise in utilising those funds or implementing government schemes. It would be nice to see some changes in the implementation process, wherein relevant and committed people or organisations from the organic farming industry become part of the implementation plan rather than random consulting organisations. Currently, this is not the case, due to which these schemes are sometimes reduced to mere "schemes", without bearing practicality or subsequent fruit"—Vipul Gupta, Director, Vantage Organic Foods Pvt Ltd, Jaipur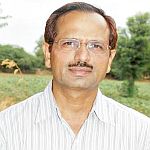 "The Indian govt has conveyed its strong support to the organic farming sector in budget 2016. Mostly rainfed areas (55% of total agricultural land in India) are default organic (or have negligible use of chemicals) and can easily be converted to organic. A great step in terms of facilitating organic farming is the construction of 500,000 farm ponds and dug wells in rain fed areas, and also of 10,00,000 compost pits for production of organic manure under MGNREGA*. The value chain model for the north east will set a fine example for other states. The allocation for Parmparagat Krishi Vikas Yojna needs to be enhanced, as farmers have demonstrated great interest in this scheme. The rationalised use of fertilisers through soil health cards will motivate farmers further to move towards organic farming. Additional allocation needs to be given in future budgets to making model organic hubs in every agro-climatic zone in the form of individual windows for capacity building, research and marketing"—Dr Arun K Sharma, Senior Scientist—Organic Farming, Central Arid Zone Research Institute (CAZRI), Jodhpur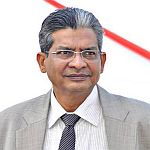 "The 2nd consecutive plan allocation on Organic has rendered necessaryfocus to this vastly important subject. Organic farming benefits both farmers by way of savings on cash costs and better price realisation for their outputs, as well as, consumers by way of availability of contamination-free food.The only thing that needs to be better clarified is that Organic means'third-party certified' farm output only. Allowing "self certification" can derail the whole initiative by a few greedy stakeholders. I hope good sense shall prevail"—Mukesh Gupta, Executive Director, Morarka Organics Foods Ltd, Jaipur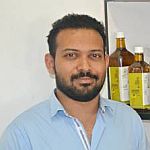 "This year's budget testifies to the govt's clear focus on agriculture. Not only is the govt focussed on the farm sector, but also it has identified organic farming as a relevant and pressing priority. In the next 3 years, we can look forward to 500,000 more farms under the organic banner. Also, the allocation of Rs 412 crore is an improvement over last year's Rs 320-crore budget allotment to the organic sector. It's good to see the emphasis on the north east's value chain and it was indeed overdue. But we hope that in next year's budget, other states with huge potential such as Karnataka also receive much needed attention"—Surya Shastry, Director, Phalada Agro Research Foundations Pvt Ltd, Bengaluru
*MGNREGA: Mahatma Gandhi National Rural Employment Guarantee Act
---
This article was published in the April 2016 issue of Pure & Eco India