By Ritika Kapoor
While Basmati rice has, for a long time, been the staple of many a home, the growing consumption of Organic Basmati across the country can be expected to contribute to branded rice sales amounting to 2.9 mn tonne in 2016
The bubble around Basmati (a kind of long grain Indian rice with a delicate fragrance) has popped. While the variety has long been heralded as the most superior, it is Indian organic basmati rice (OBR) that is emerging as the new favourite in domestic India, where it is prolifically being adopted by urban consumers, as well as, the Horeca (Hospital/Restaurant/Café) segment.
 RICE VARIETIES—A COMPARISON OF ATTRIBUTES
| | | | |
| --- | --- | --- | --- |
| Attributes | Rice | Basmati Rice | Organic Basmati Rice |
| Glycemic Index (Glucose = 100) | 89 | 67 | Less than 67 |
| Arsenic | High | Medium | 0 |
| Gluten Free | Varies with every variety | Yes | Yes |
| Calories (100 g) | 130 | 349 | Not detected |
| Water Wastage | Yes | No | No |
Rice—An Organic Love Affair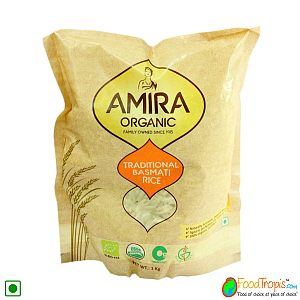 While plenty is being said about the nutritional value that organics render, not much has been said about the superior taste that organics assure along with enhancement in quantity. For instance, people might consider that conventional rice is more affordable than organic basmati rice. They often miss out on the fact that OBR gives more portion when cooked, filling up more plates as compared to conventional rice. Resultantly, 1 kg OBR lasts longer than conventional rice as the quantity usage is lesser with every meal. The basmati rice that we generally prefer is definitely better on the palette, but there is no assurance that it is free of pesticides and other questionable substances. However, OBR can be safely crowned as the undisputed winner on all grounds— taste, quantity and nutritional value. It is also non arsenic and pesticide free.
Appetite for Organic Basmati in India
There are only two geographical locations in the world where authentic basmati rice is naturally produced. India being one of them contributes 85 percent to the global basmati trade at present. Since the world vouches for Indian basmati rice, what is it that the Indian rice players could do to upscale their competitive edge for the global rice appetite? Probably, a marriage between organic, the only thing that is sustainable for any business in the world today, and basmati rice, the king of the global staple super grain.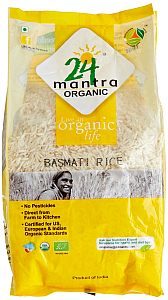 With the organic industry reaching Rs 4,847 crore (approx USD 72 bn/EUR 65 bn) globally, the organic wave is here to stay and the Indian population is not far behind. India is the fastest growing market for the lucrative organic business and the organic phenomenon is not expected to peter out any time soon—quite the opposite—the market is growing at 30 percent. Today, millennials are looking at sustainable, healthier and premium alternatives to contribute to the greater cause by making intelligent choices. With higher disposable income at hand, people have become more aware, educated and conscious of their choices.
Globally, health is the most discussed topic on social media today. The major demand pockets for organic basmati rice in India are Mumbai, Bengaluru, Chennai, Gujarat, Kolkata and Ahmedabad. People opt for organic basmati rice not only for its accentuated taste but also because they comprehend that the consumption of OBR would encourage local farmers to shift to organic farming. Cultivation of organic basmati rice needs a standard set of practices for its successful production and farmers' profitability. When a farmer grows organic rice, the subsequent rabi (winter) crop is also important to complete a cropping system under the organic mode of cultivation.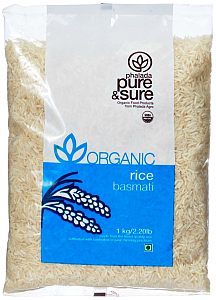 Nowadays, people do not mind spending more for an organic product. Rice, as a staple, does not even require marketing. However, there is a sharp decline in the unorganised rice retail segment in the country and packaged rice consumption has risen significantly over the last five years. This is a favourable development for the OBR market. According to a report by Dutch multinational banking and financial services company, Rabobank, the size of the branded retail rice market in this country almost doubled from 0.90 mn tonne in 2009-10 to 1.6 mn tonne in 2013-14. Given the trend, branded rice sales may touch 2.9 mn tonne in 2016-17.
Bumpy Road Ahead?
Brands such as 24 Mantra, Daawat, India Gate, Kohinoor and Amira are leaders in the basmati rice category in India and their products could be found in supermarkets across the urban belt and emerging metros. However, there is little presence of their organic variants in the market. People are looking to experiment with the food that they eat and hence, it becomes important for these players to consider market visibility and trials as part of the investment for a brighter future of their OBR range. While supply remains the most difficult factor for the bigger brands as the ROI (Return on Investment) remains low, it must not be forgotten that this small segment is only to grow from here. Alongside, the government is lending support to the organic basmati rice cultivation by establishing exclusive entities such as the Punjab Organic Farming Board for the state, introducing National Program for Organic Production (NPOP) and getting it recognised by USDA (US Department of Agriculture). Other measures include seven Indian states clearing the GI (Geographical Indication) tag for basmati rice, etc, which will certainly expand the market.
In Conclusion
For organic basmati rice brands in India, the key to achieving market share will be a combination of transparency and availability. Perseverance and investment in creating awareness and quality control are also extremely important. Domestically, people have started experiment with and spend on food and enterprises that take the first steps towards distribution and visibility will win the OBR race.
---
This article appeared in the April 2016 issue of Pure & Eco India