Indian middle class consumers, who previously misconceived organic personal care products to be exorbitant and out of their proverbial reach, have arisen to the reality that organic products are not only toxin free but are also cheaper than their conventional counterparts
By Ritika Kapoor
Blindly, we follow the trail of promises offered to us by clever advertisements fed through a plethora of easily digestible media—devised to make us covet the products we see and hear about as the talismans that will make us happy, successful, young, superior, good looking, content. So we willingly slap on to our persons parabens hidden in vanilla, jasmine and lavender, and happily lather ourselves with whatever other toxins that come incognito in our personal care products.
Entranced by the sultry hiss of consumerism that calls out to us every day, every minute—through the television, the Internet, print media and via our mobile phones—we forget (indeed, many are oblivious) that the best, supreme and superlative quality lies in nature.
In simplicity.
And that 'nature' is the talisman we ought to seek.
In the natural segment, the more pure and premium products are ones derived from organic natural ingredients, unsullied by pesticides, parabens and harmful toxins. Furthermore, within the organic products category, those are more superior which are not only organic but also duly certified as such by authorities, eliminating any chances of spuriousness. A certified organic label on a product means it has been accredited and is 100% organic.
VALUE FOR MONEY
Given the brand equity that well known conventional cosmetic labels enjoy, customers buy them even though the products are prohibitively expensive than their organic counterparts.
Generally the argument against organic food is that it is more expensive. But the reverse applies to organic cosmetics. Strange as it may seem, organic personal care items are more affordable than conventional cosmetic products, as is evident from the table below.
PRICE COMPARISON: ORGANIC Vs CONVENTIONAL
Cosmetic Product

Cost of Organic Product
Cost of Conventional Product

Kajal

SoulTree – Rs 295

 

L'Oreal Paris – Rs 290

Sephora – Rs 669 to Rs 1,205

MAC Kohl Smolder Eye Liner – Rs 1,870

Lakme Absolute Kohl Kajal – Rs 725

Lipstick

Body Shop – Rs 700 to Rs 995

MAC – Rs 900 to Rs 5,599

Chambor – Rs 645 to Rs 1,290

Shampoo

Rustic Art- Rs 290 to Rs 350

L'Oreal – Rs 140 to Rs 800
*The above price list is indicative as prices listed on online shopping websites at the time of writing this article (June 2016)
Therefore, not only do organic products offer a healthier, natural and premium range, but also they are reasonably priced.
MARKET TRENDS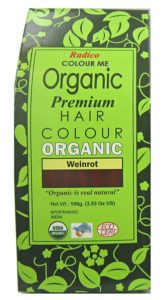 Growing at an annual rate of 9.9%, the Organic Personal Care market is pegged to reach approximately Rs 885 bn (approx. USD 13.2 bn) by 2018 according to market analyst, Transparency Market Research. The Indian Organic Skincare market is poised to grow at a CAGR of nearly 20% for the forecast period of 2016-2020 as per the Indian Skincare Market Outlook 2020 report by Research and Markets, a market research resource firm. Within the organic cosmetics segment in the country, Skincare captures roughly 32% of the market share, followed by Haircare and Cosmetics. In the current scenario, SoulTree, The Body Shop, Forest Essentials, Radico and Kama Ayurveda are among key players in the segment.
Certain factors indicate the upward trend. Firstly, the organics sector as a whole is gaining momentum in the country, with the public becoming more aware and conscious now about organic products and their virtues.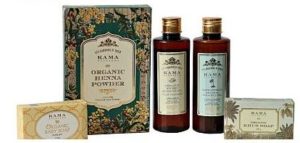 A huge factor that is driving sales is the reasonable pricing of organic personal care products. Awareness generated by organic players has started to create ripples of awareness amongst members of the public about not only the benefits of using organic products but more importantly that they are well within the reach of many. "I used to think that organic products are fancy and only for the rich. I was pleasantly surprised when I walked into a natural store when I realised that organic make up is so much cheaper than the international brands I had been using," says Neha Chandra, a young marketing professional from New Delhi.
Another indicator of growth is the availability of reputed international organic brands that seem to be enjoying a viable presence in the domestic market—a testament to people's willingness to spend on organics.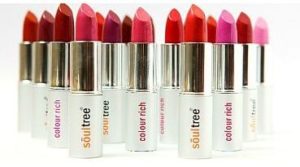 Lastly, the marked increase in the marketing budgets of leading organic cosmetic players such as The Body Shop, Forest Essentials and SoulTree to build their brand value, also signals the dawn of the organic personal care segment. "We peg the market size for premium, natural and organic cosmetics and personal care to be approximately Rs 2,000 crore. We spend approximately 10% of our annual turnover on marketing and brand building activities," says Vishal Bhandari, Founder and CEO, SoulTree, which is owned by Vedicare Ayurveda Pvt Ltd. Old established players in the natural segment such as Biotique opine it is time to notch up marketing, with the company allocating Rs 200 crore to its marketing budget this fiscal.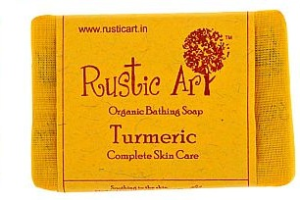 Large conventional players, too, have taken note of the growth and interest in the 'natural' segment, with L' Oreal recently announcing the impending launch of a new, 'Natural Care' line called 'Garnier Ultra Blends', which will span across the shampoo, conditioner, oil and cream subsegments.
Furthermore, a sharp increase in demand for organic cosmetics from tier II cities has been witnessed. As a growth strategy, organic brands have intensified their awareness drives as they penetrate the emerging growth pockets of the country. As a result, more people are shifting to alternate personal care products from these areas.
CHALLENGES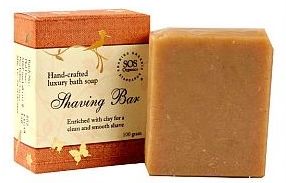 For all the growth, the sector still grapples with its fair share of impediments. "Challenges include a lower shelf life as compared to conventional products. The challenges are more severe, considering the vigorous marketing campaigns and heftier marketing budgets of the bigger companies," says Pragati Anand, partner, Biobloom Organic Products, a Delhi-based natural cosmetics brands.
However, the industry remains buoyant as new trends promise greater production and wider acceptability. Sunita Jaju, founder director of Rustic Art, expects demand for organic cosmetic products to grow tenfold as awareness increases. "More companies now have manufacturing facilities, which means greater volumes are now possible. Another interesting fact is that growers now supply ingredients approved or certified by authorised agencies, making it easier for formulators to create more certified organic products," she says.