A where-to-eat-at list for the organic gourmand
By Devaki Bhooshan
With many of us using exclusively organic ingredients to prepare meals nowadays, it's but natural for people to seek organic food options when eating out or ordering in as well.
Your correspondent introduces organic restaurants across the country—from picturesque Ooty to urban Bengaluru—wherein one can indulge in delectable but healthy organic feasts without a care for pesticides, adulteration, additives and the other food safety hazards that plague our times.
DEVANG HOUSE, NEW DELHI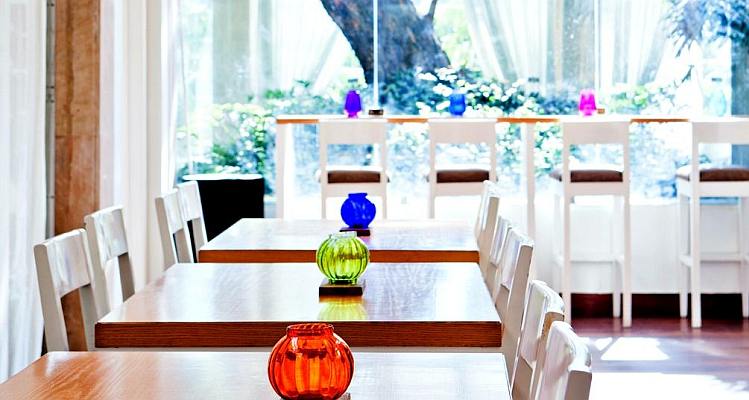 Ensconced in Amatrra Spa of The Ashok hotel is Devang, a café-cum-organic store that serves organic cuisine, as well as, sells organic provisions. Established for the purpose of preparing herbal supplements, Devang has, in a short span of a few months, evolved into a café. Its menu is inspired by local and international cultures—including North and South Indian, Asian and Italian. "Fresh, organic ingredients are the bedrock of Devang. Every dish and drink is prepared with ingredients so fresh that what you eat today was probably still in the farm yesterday," says a Devang spokesperson. Its calm, and restful atmosphere, along with multiple seating options (indoor, outdoor and cabana), make Devang an attractive destination for organic gastronomes.
Devang House also frequently organises various cultural events, as well as, hosts organic cookery workshops every Saturday.

Devangalicious: Mint Lemonade, Ragi Nachos, Stone Oven Pizza, Grilled Vegetable Wrap, Sweet Potato Burger, Chai Cheesecake, Hazelnut Brownie, Halwa
How Organic is it? Thoroughly organic. Devang's fresh organic produce is procured from organic farms within the Delhi NCR region, while dals, millets, grains, apple cider vinegar and honey are purchased from farmers in Rudrapur (Uttarakhand), Mirzapur (UP) and Himachal Pradesh. Devang works directly with farmers to ensure freshness of produce and remunerates the latter at fair-trade prices.
Address: Amatrra, The Ashok, Diplomatic Enclave, Chanakyapuri, New Delhi
Website: www.devang.house
ORGANIC EXPRESS, GURUGRAM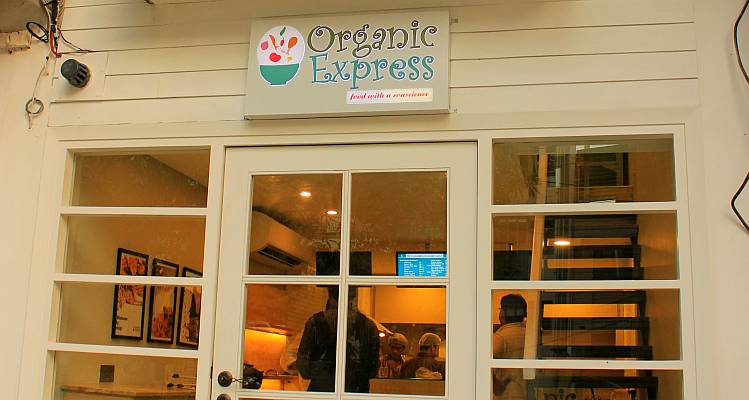 The wafting smell of freshly baked bread welcomes you the moment you walk into Organic Express. The joint serving 'Food with a Conscience' also doubles up as an organic store for fresh farm produce and groceries. Its wide range of organic breads and baked goodies— from focaccia to multigrain breads to cakes and muffins—is one of the reasons you need to pay this charming café a visit. Healthful, savoury snacks, smoothies and drinks, and a number of delicious, nutritious desserts, all prepared from scratch with 100% certified organic ingredients sans harmful additives are on offer for patrons. The café is a great place for a mid morning coffee run or a quick nibble of lunch. With quality offerings that do not break the bank, Organic Express is actively mitigating the myth that organic food is expensive.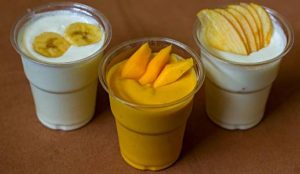 Express Exclusives: Whole wheat Lachha Paratha, Pita Pocket, Multigrain Khichdi, Apple Pie, Lemon Zinger
How Organic is it? Completely organic. According to Organic Express founder, Ishit Pilani, the café  sources ingredients from across India, having tied up with organic farmers and farmer groups in Uttaranchal, Madhya Pradesh, Gujarat, Punjab, Andhra Pradesh and even Maharashtra. "We work with around 80 individual farmers and two farmer groups," says Pilani.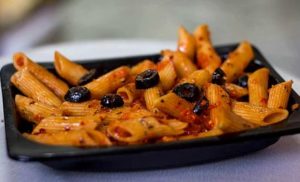 Address: Baani Square, Sector-50, Central Arcade, DLF Phase 2, Gurugram, Haryana
Home Delivery Areas: Gurugram and thereabouts
Website: www.organicexpressindia.com
BIRDSONG CAFÉ, MUMBAI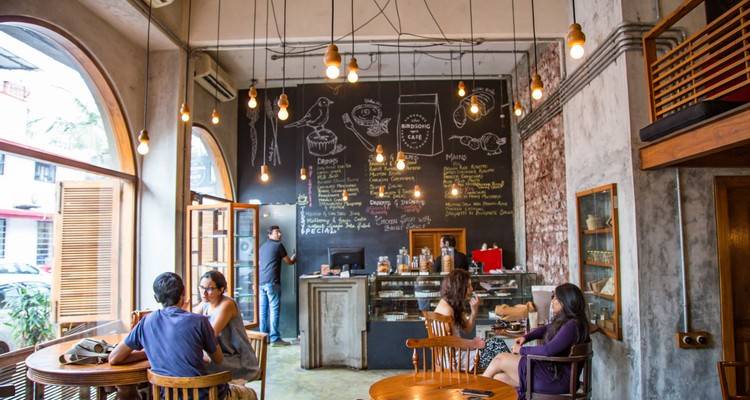 Birdsong is a visual treat. The high-roofed airy hall-like space bathed in sunlight is strikingly at odds with the cramped, narrow lanes that straddle this hidden gem. Deliberately shabbily painted walls, enormous glass windows, a beautiful hand-drawn menu, casual chic furniture, elegant suspended light bulbs and charming French windows that peek into Bandra's heritage village lend Birdsong a hipster vibe.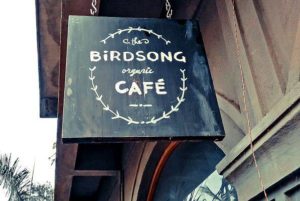 The café's food philosophy is creating delicious, all-natural and unconventional re-interpretations of classics from around the world. Be it the Indian curry and khichda, pasta, risotto, pizza or dessert that you crave, Birdsong is the ideal place to visit in Mumbai if you appreciate organic food. From its breads, buns and sauces to main course dishes and even its vegan icecream—everything at Birdsong is handmade with fresh, organic ingredients.
Best selling: Watermelon Feta Salad, Chicken Chimichurri, Lemon Coriander Risotto, Shiitake Mushroom-Lentil Burger, Spaghetti Bolognese, Hibiscus Chia Cooler, Peppermint Tea and Vegan Icecream

How Organic is it? Entirely. Birdsong uses ingredients that are 100% organic, with a focus on local and seasonal products, sourced from various small farmers through www.thefarmeronline.com. Grains and other organic ingredients are procured from different parts of the country. Preservatives, additives, refined foods—this is not the song this bird is singing.
Address: Shop No. 1-5, Jenu-Jenai, Off Hill Road, Waroda Road, Bandra West, Mumbai, Maharashtra
---
NEW CAFÉ ON THE BLOCK
Delhiites have a new all-organic café to look forward to. The Altitude Store of Meharchand Market, one of New Delhi's more popular organic specialty stores, will launch an organic café-cum-deli come August at the same location. With a new menu every week, the 100% organic café will use only fresh and seasonal produce for their culinary preparations, with all-natural organic ingredients (and no harmful additives) sourced from The Altitude Store. A carefully curated selection of appetisers, soups and salads, pizzas and pastas, quiches, macro bowls, meat pies and desserts, will grace the café's continental cuisine-inspired menu, while the deli will stock a range of fresh cheeses and herb butters, cured meats and breads for customers to browse through, along with soups and salads for a quick bite on the go.
---
RAMANA'S ORGANIC CAFÉ, RISHIKESH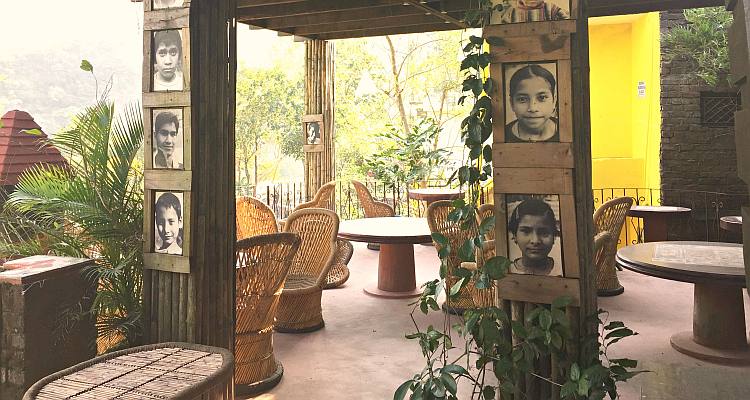 Ramana's Organic Café in Rishikesh, Uttarakhand, is the perfect destination to soak in peace, calm and fresh organic food. On bright sunny days, you can lounge on the patio overlooking the Ganges and a bubbling creek surrounded by flowers and trees. On chilly winter days, the fireplace provides a warm spot to relax by with a book and a cup of hot masala chai.
Ramana serves salads made with ingredients picked fresh from the café's organic garden ('Ambiya Paradise Organic Garden') every morning. Nutritious and wholesome soups, decadent desserts and baked vegan goodies—all also form part of the café's menu. The café serves up a mean 'Yogi Breakfast' for those just finishing their yoga practice and needing a boost consisting of fresh fruit, yogurt and homemade muesli. Omelettes are made with fresh eggs contributed by Ramana's organically fed, free range hens.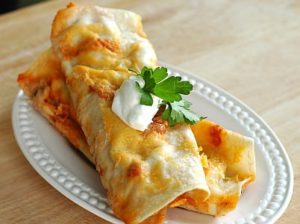 Eating at Ramana ipso facto means supporting 'Ramana's Garden Children's Home', a charity school for underprivileged children operated by the owner of the café, Prabhavati Dwabha, as100% of the proceeds go towards the operation of the latter. Good food and good karma.
Ramana's Specialties: Mexican Enchiladas, Tibetan Momos, Pasta, Vegetable Lasagna, Spinach Gnocchi, Cannelloni, Chocolate Fudge Brownies and creamy NY Cheesecake. Ramana's Gluten Free and Vegan Indian special is brown rice, topped with steamed vegetables, and a bowl of 'Dal-of-the-Day'. Refreshing Smoothies (Kale/Pear/Apple) or Ginger Honey Tea serve as worthy accompaniments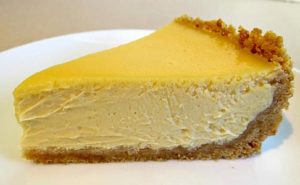 How Organic is it? All the vegetables and most of the fruits are grown in Ramana's own garden, picked fresh and prepared onsite by its chefs, many of whom have received training from world class chefs in international culinary art schools.
Address: Laxman Jhula Road, Tapovan, Rishikesh, Uttarakhand
Website: www.sayyesnow.org
Note: Ramana's Organic Café is closed from May to October
FORGOTTEN FOOD & DETOX CAFÉ, BENGALURU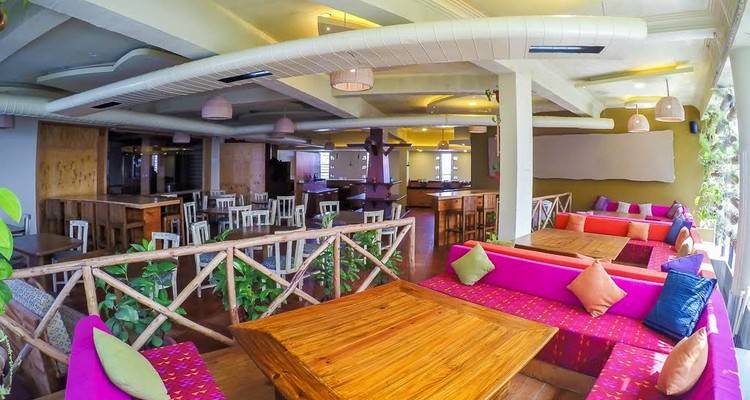 With the revival of traditional, forgotten foods as its raison d'etre, the Green Path eco hotel in Bengaluru, features two organic outlets on its premises—'Forgotten Food', a restaurant where you can feast upon traditional, 'forgotten' cuisine (recipes involving millets and other traditional Indian grains) that you may have relished in your grandmother's kitchen while growing up, as well as, a 'Detox Café'.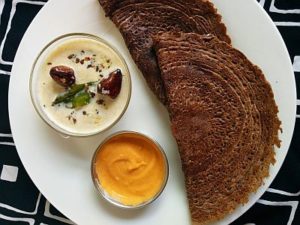 Recipes that have been kept secret as part of family lore and handed down over generations find a place in Forgotten Food's menu. Although the fare is primarily Kannada cuisine, some popular north Indian and continental dishes also appear on the menu to offer variety.
Those in the mood for a lighter repast can head for the Detox Café for its delicious array of healthful snacks, smoothies, juices, pastries, and ice creams. Each item on the menu is prepared in Green Path's inhouse creamery and organic bakery.
Eco conscious diners appreciate Green Path's commitment to the environment, which extends beyond the food it offers, to include water and energy saving measures, a vermicompost pit, eco friendly interior, a biogas plant, as well as, sunlight harvesters.
Popular Picks: At Forgotten Food, favourites include the M crust Pizza ('M' for 'Millets'), Bisi Bele Bath (a rice based dish), Ragi Dosa, Akki Rotti (rice-based breakfast dish) and Mango Kulfi. The restaurant also features a dedicated millet buffet for lovers of the grain
At the Detox Café, Millet Nachos, Beetroot Brownies, Pineapple and Banana Shakes, Carrot Date Cake and Mint Coolers make for mouth watering options.
How Organic is it? 100% certified organic ingredients sourced from Green Path's own farms near Bengaluru and Coorg, as well as, from a trusted phalanx of organic farmers. Additives and preservatives are verboten at Green Path.
Address: 32/1, New BEL Road, Seenappa Layout, Bengaluru, Karnataka
Website: www.thegreenpath.in
BUZZ, GURUGRAM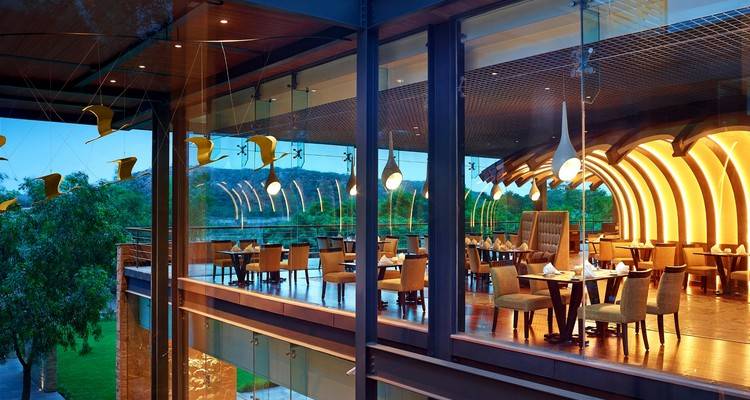 Buzz, the all-day diner at the Taj Gateway Resort at Damdama Lake, Gurugram, offers a cosmopolitan mix of international cuisine and authentic regional home-style delicacies. Striking a balance between healthy dining and indulgence, Buzz caters 'Active Food'— super foods with a low glycaemic index, ie, ragi, oats and barley—for the health conscious. Regional home-style cuisine and 'Wake-Up Breakfasts', wherein locally sourced, organic ingredients come together with innovative culinary combinations, are what patrons are buzzing about at this eatery.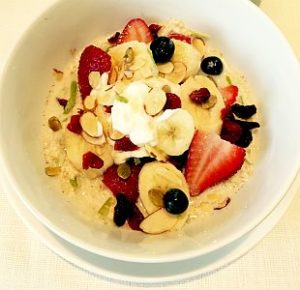 Buzzworthy: For breakfast, try the chef's specials of Organic Vegetable Juices, inhouse Breads, Oat Uttapam, Broken Wheat Upma, Multigrain Dosa and Homemade Muesli with Soy Milk. Alternatives include oven Roasted Tomato and Burnt Pepper Soup, Multigrain Pizza, Char Roasted Menestra, Orange Panna Cotta, as well as, Indian specialties such as Kadhi Chaawal, Sarson Ka Phool and Paneer Karara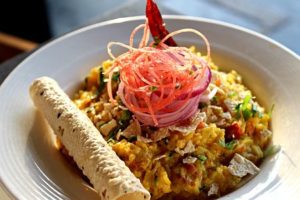 How Organic is it? All Buzz's ingredients are locally sourced and organic. The hotel has an organic kitchen garden on its premises. The organic staples for the signature Haryanvi menu, such as wheat, gram and barley, are procured locally from Damdama village. The spices used by Buzz are also organic and are locally grown in Damdama, and handground at the hotel.
Address: Buzz, The Gateway Resort Damdama Lake Gurugram, Damdama Lake Road, Haryana
Website: www.gateway.tajhotels.com
PLACE TO BEE, OOTY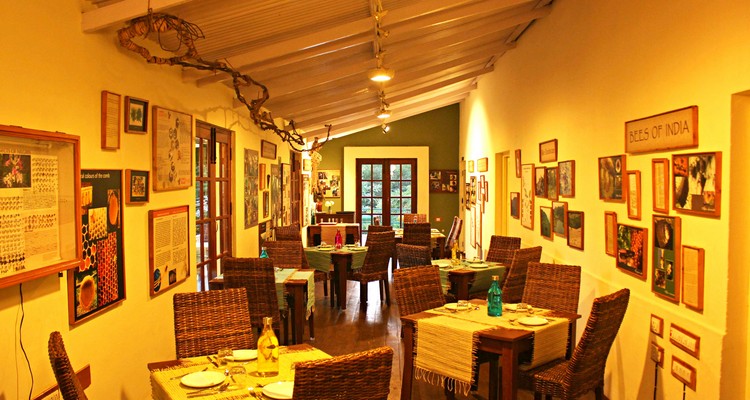 Nestled in the scenic Nilgiri mountains and housed in what used to be India's first bee museum, Place To Bee still retains its apiary roots. Posters and displays about bees line the walls of its quaint and charming interiors. The rustic and cozy atmosphere perfectly complements the food on offer—primarily Italian and international cuisine with some fusion dishes thrown in for good measure. Place to Bee ascribes to the slow food movement, with many of its dishes being prepared using rare, traditional ingredients—the honey that's served is courtesy of giant rock bees; and the green pepper and coffee are of wild varieties. Millets are used in place of rice and rice flour.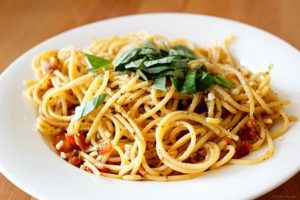 Best of Place to Bee: Honey Glazed Chicken Wings, Ragi Crêpes with Mushrooms, Wood Fired Pizzas, Honey Lemon Drink or Ragi Cool. Fried Crisp Ginger Chicken, Aglio E Olio pasta with Sun Dried Tomatoes, Tiramisu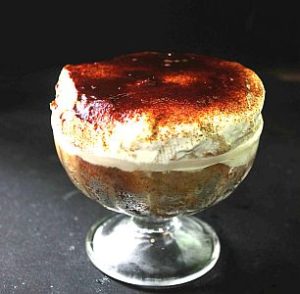 How Organic is it? To a large degree. Herbs and seasonal vegetables such as cabbage and carrots are grown in Place to Bee's organic kitchen garden. The rest is sourced from two organic suppliers and a few local farmers in the vicinity.
Timings: Lunch: 12.30 – 3 pm; Dinner: 6.30 – 9.30 pm
Address: 176/A, Club Road, Near Hill Bunk, Ooty, Tamil Nadu
RASA INDIA, BENGALURU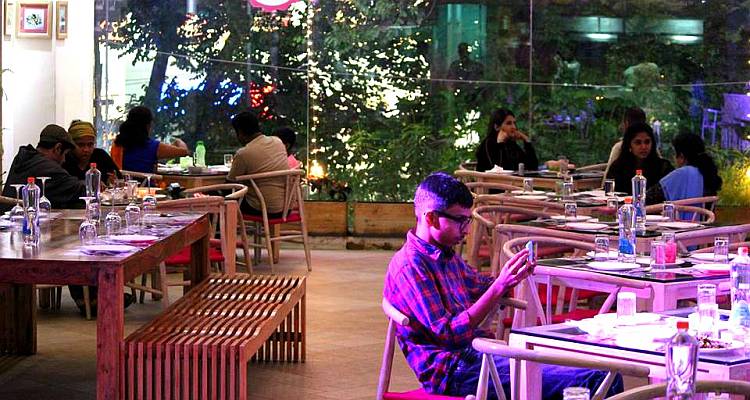 With its trademark candy pink exterior, generous dollops of sunlight pouring in through its floor-to-ceiling glass windows, eco friendly bamboo furniture and open kitchen, Rasa India captures the essence of Malayali cuisine and culture.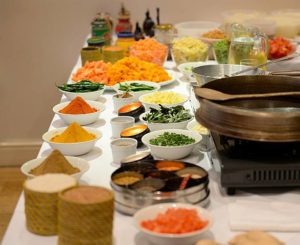 After establishing (under the 'Rasa' brand name) one of the best known south Indian vegetarian diners in the UK in 1994, and having expanded to a chain of six restaurants across England, Rasa opened shop in Bengaluru in 2013. Founded by accountant-turned-chef, Das Sreedharan, who has many accolades to his name, including hosting celebrity chef Jamie Oliver's nuptials, Rasa offers delicious, wholesome, Indian food. A majority of what Rasa serves is inspired by Das's home state, Kerala, with spicy and flavourful south Indian thalis, traditional Indian snacks, crispy dosas and fragrant payasams. Rasa also serves a special Sunday breakfast, as well as, nutritious meal boxes for those on the go, besides hosting a Farmers' Market every Saturday.
Rasa's Pièces de Résistance: Karumuru, Appam and Rasa Vegetable Stew, Nair Dosa, Andhra Dosa, Mango Lassi, Ginger Lime Juice, and the chef's selection of Payasams
How Organic is it? Entirely. Rasa sources 80% of its produce from a self owned organic farm in Kochi, and the remaining ingredients come from a trio of organic suppliers in Bengaluru.
Address: 514/B, CMH Road, Opposite Max, Above Nature's Basket, Indiranagar, Bengaluru, Karnataka
Website: www.rasaindia.com
YUMBOX, GURUGRAM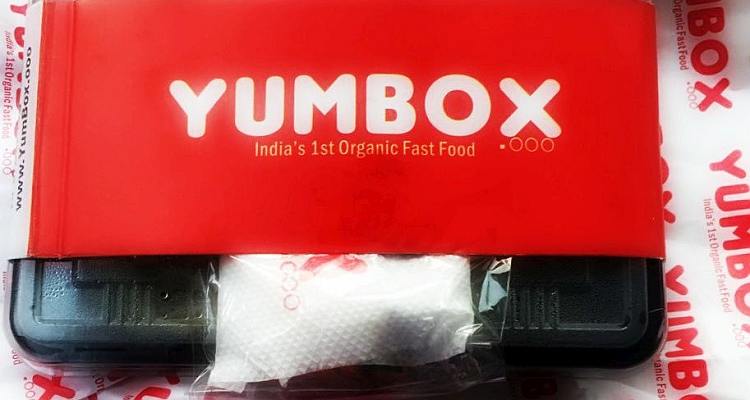 When you're too drained to cook or even drive to the diner, Yumbox could prove to be your saviour. The new kid on the block, Yumbox delivers a wide range of delicious, organic offerings including all-day egg breakfasts, fruit smoothies, a variety of fresh salads and greens, burgers, parathas, rice combos, pizzas, pastas, wraps, etc. Reasonably priced, Yumbox makes organic food an affordable and convenient choice for Gurugram dwellers.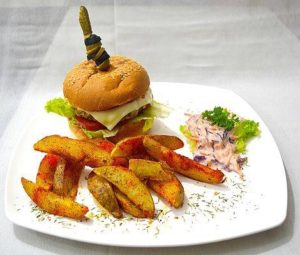 Category: Certified organic fast food home delivery
Scrummiest Yums: Range of Thin Crust Pizzas, Lemon Mint Detox, Salads
How Organic is it? Yumbox features a 100% certified organic menu, with the breads, buns and bases being prepared inhouse. Certified ingredients are sourced from multiple vendors across Delhi, Gurugram and Rajasthan.
Home Delivery Areas: Gurugram and thereabouts
Website: yumbox.ooo
HONOURABLE MENTIONS
These establishments also cook with organic ingredients
OM MADE CAFÉ, BENGALURU (& GOA): Head over to this rooftop café in Bengaluru for a brunch or candlelight dinner. Live music and open air seating offer the perfect setting to enjoy Italian and continental food made with fresh organic produce.
 ANOKHI CAFÉ, JAIPUR: Anokhi plates up international cuisine made with fresh organic seasonal produce, grown in Anokhi's very own organic farm.
DRAVIDA'S BISTRO, PUNE: Organic to a large degree (it grows most of its produce in its organic farm and sources the rest from local farmers), Dravida's is a vegetarian restaurant that puts a contemporary spin on classic South Indian recipes, the foundation of which is a collection of secret family recipes passed down through generations—so classified, even the staff is in the dark about the recipes to some of the key dishes on its menu!
ANNA PERENNA PIZZA, NEW DELHI: Vegetarian and chicken pizzas made with 100% whole wheat or gluten free bases. Anna uses organic produce sans artificial additives. With a home delivery option available for South Delhi residents, Anna Perenna is most accommodating of vegans and the gluten-sensitive.
BROWN BREAD BAKERY, NEW DELHI (& VARANASI): Situated in crowded Paharganj, Brown Bread Bakery is located inside Ajay Guest House, so one has to diligently follow the sign boards leading up to. Although jostling your way through raucous Paharganj is not most people's idea of a fun outing, do visit the bakery for its cakes, breads, pies and pastries. If you decide to visit, do not return without buying its handmade, natural cheeses because they are just D-E-L-I-S-H.