Retrace the journey of Middleway Organics of Kolkata with its founder, Baibhab Roy
◊ By Baibhab Roy
Renowned poet, novelist and environmentalist, Wendell Berry, rightly remarked: "The soil is the great connector of lives, the source and destination of all. It is the healer and restorer and resurrector, by which disease passes into health, age into youth, death into life. Without proper care for it we can have no community, because without proper care for it we can have no life."
This author, too, realised the significance of soil and the dire need to preserve it. With much contemplation and passion, we decided to introduce a culture that moves away from inorganic towards organic produce. Thus was MIDDLEWAY ORGANICS born, in 2011. Our initial repertoire comprised non perishable food materials such as cereals, pulses and flours, along with various vegetables and farm fresh poultry products. Our primary concern was not only to promote a healthy lifestyle but also to bring about a positive change in society and the environment.
"We recognised that if our aim was to benefit society and bring about a healthy lifestyle for all, then the notion that organic is only for the rich has to be wiped clean. Therefore, the 'Middle' in 'Middleway Organics' stands for healthy and affordable living accessible to all"
GROWING PAINS
I soon learned that growing foods organically was an uphill task. We engaged organic farmers from the interiors of South Bengal. One such individual is Deepak, a recipient of the president's award for excellence in organic cultivation. He constantly works on ways to improve the quality of his produce and his ever-expanding prowess in the field and perseverance deserves every accolade he receives. Deepak assures us with the best quality of organic produce and we place implicit faith in him.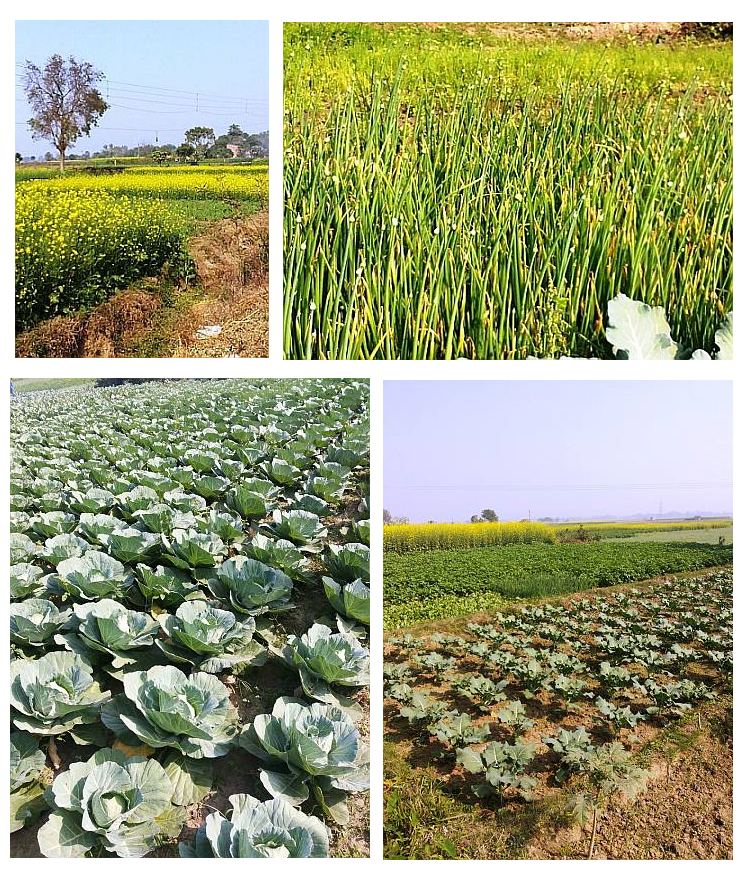 As I proceeded by inches towards a revolutionary change, it dawned upon me this was an exorbitant affair. But Middleway Organics comes with a wider vision. We started this company with the objective of bringing about a change in society. Hence, the first, most major step had already been taken and had to be followed up with perseverance. Therefore, we travelled to the interiors of Bengal to add more organic cultivators to our growing phalanx, and provided them with the opportunity of employment.
Of course, a movement of such complexities demanded further innovations in the field to cater for the demands of our wide range of customers.We were extremely fortunate to find a dedicated research and development team to guide and educate us throughout.
Furthermore, we recognised that if our aim was to benefit society and bring about a healthy lifestyle for all, then the notion that organic is only for the rich has to be wiped clean. Therefore, the 'Middle' in 'Middleway Organics' stands for healthy and affordable
living accessible by all. Our stress is on bringing about a cultural change in the consumption pattern of society. This cultural change can only be actioned once consumers are well aware of the pros of organic consumption. To make our mission a success, the succeeding generations need to be sensitised to the issues of organics, food safety, sustainability and health.
A rural youth, Biswajit, was engaged to work for us to spread awareness about organics in the rural areas. He is a man who appreciates good food and fresh organic ingredients, supervising the organic department and ensuring quality of ingredients at Middleway.
CHALLENGES & CONSUMER MINDSET
We are often quizzed about why the prices of organic foods are slightly higher than conventional foods. To be frank, prices are, indeed, a little higher but it is important to understand why. The entire procedure of growing organic and auditing it several times is very tedious, time consuming and expensive. But it is all for the greater good of pure food quality.
Furthermore, people often enquire why tiny organisms can sometimes be found in organic produce. The answer to this is very simple. Organic foods are not processed using irradiation, industrial or synthetic solvents. Organic crops are cultivated without fertilisers and pesticides, which although kill the present micro organisms in the food, also end up depleting the essential nutrients present in the food produce and the soil. Not to mention, they are toxic. Therefore, the presence of micro organisms in organic produce also means that it's purely organic.
It is par for the course for consumers to purchase organic produce at lumpsum rates from swanky malls and luxury chain stores, but they hesitate to pay the price quoted by us at much lower rates. You might often feel that the price we quote is comparatively low and, hence, doubt the quality. But we don't believe in charging a king's ransom for something which can be provided at lower rates. Our overriding objective is to create awareness and offer the best quality to as many people as possible.
Middleway's quest to protect the environment extends to animals. We provide aid to the Hornbill Conservation Project and have also adopted endangered animals (red panda and snow leopard) at the Darjeeling Zoo. The mandate of social welfare was further fulfilled when we decided to donate a slice of our profits to Uttarayan, an NGO for special children.
Hence, with every purchase at Middleway Organics, you help provide employment to rural youth, conserve endangered species, as well as, the environment; help children in need and of course, claim pure nutrition for yourself and your family!