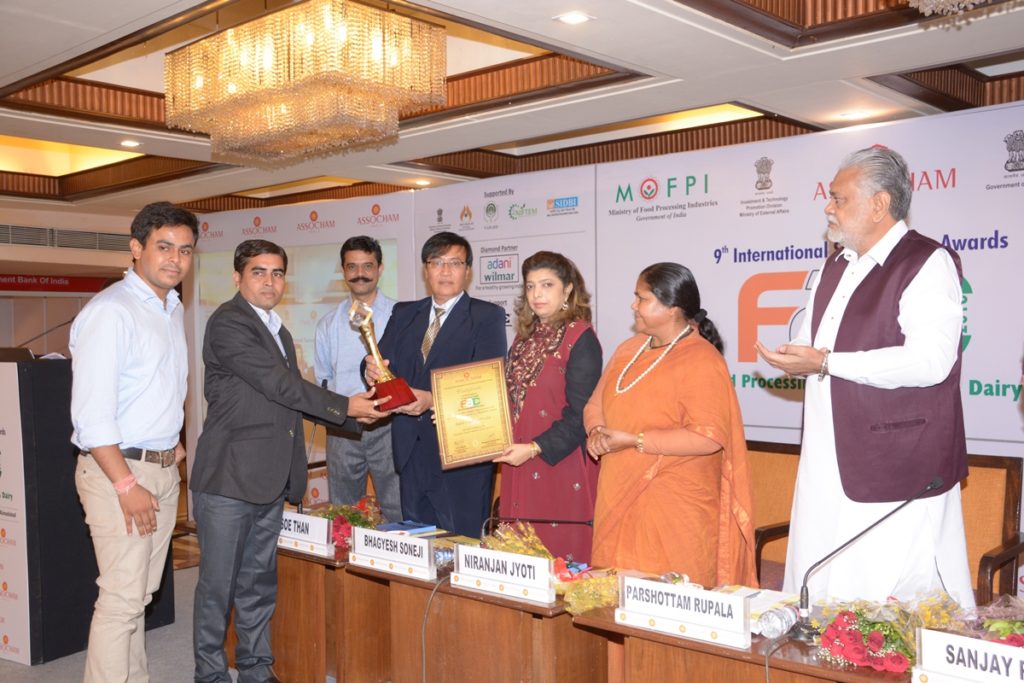 Rapid Organic Pvt Ltd of Rajasthan works at the grassroots level and connects directly with farmers cultivating organic spices, pulses, cereals and other products on large scale. Yogesh Joshi, director of Rapid Organic was awarded the 'Best Quality Award' consecutively in 2015 & 2016. The Associated Chambers of Commerce of India (ASSOCHAM) also conferred on the company the award of 'Emerging Organic Organisation Of The Year 2016'.
The Quality Award was conferred by Smt Sadhvi Niranjan Jyoti, Cabinet Minister of Food Processing Industries, Government of India; film producer, Madhur Bhandarkar, and Amit Doshi, CEO of the print daily, Divya Bhaskar.
"I congratulate the team of Rapid on their utmost sincerity and industry and would like to, foremost, dedicate this award to my farmers without whom it is impossible for any of us to succeed," said Joshi, in his acceptance speech.